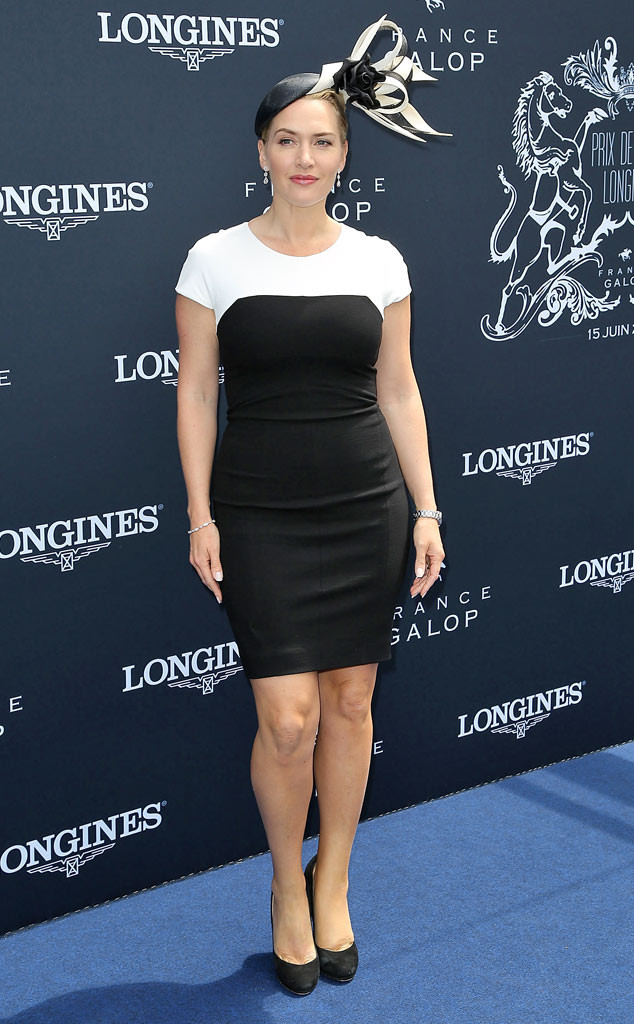 Marc Piasecki/Getty Images
They may both be named Kate and both be from England, but that's where the similarities between Kate Winslet and Kate Middleton end.
Harsh? Maybe, but what we love about the Labor Day star is her penchant for colorful, curve-enhancing frocks that let her personality shine. This square frock is what a PTA president wears to a retirement party! Not that we're saying the Duchess of Cambridge dresses like a suburban mom. She probably wouldn't wear this Narciso Rodriguez look either.