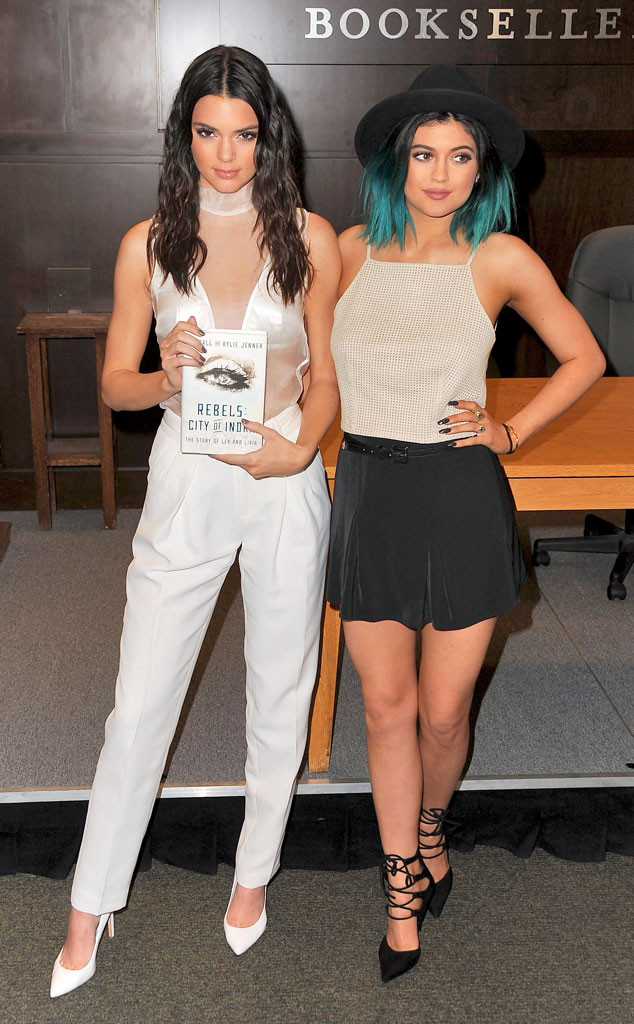 Angela Weiss/Getty Images
Just because Kendall Jenner and Kylie Jenner are almost always seen together, photographed together and mentioned together in one sentence doesn't mean the littlest sisters of Kim, Khloe, and Kourtney Kardashian don't have their own unique sense of style.
The girls stepped out to sign their new book Rebels: City of Indra: The Story of Lex and Livia in two hot options for hot weather wear: a fierce white pants set and a flirty black skirt. These are almost too different to compete!