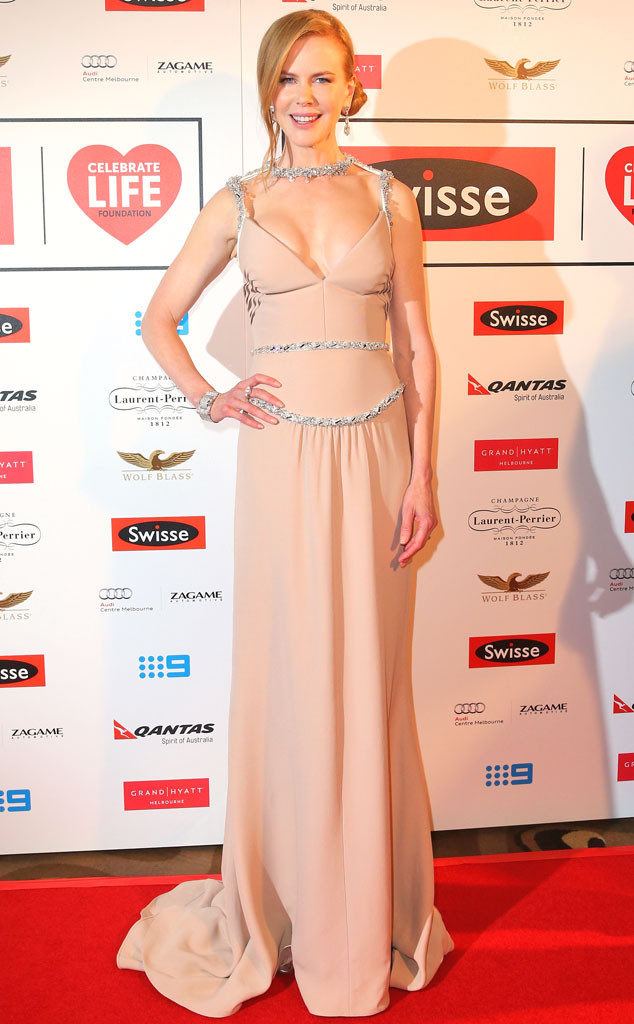 Scott Barbour/Getty Images
Poor Nicole Kidman! The Railway Man star is getting totally overshadowed at this event by two super sexy girls. Though, the fact that they're connected to her body gives her a slight leg up. Or should we say boob up?
We're going to go out on a limb and say we haven't seen Mrs. Keith Urban show this much skin in years! Is she celebrating some new body confidence, reminding Hollywood she's still got it, or just wearing a frock a few sizes too small?