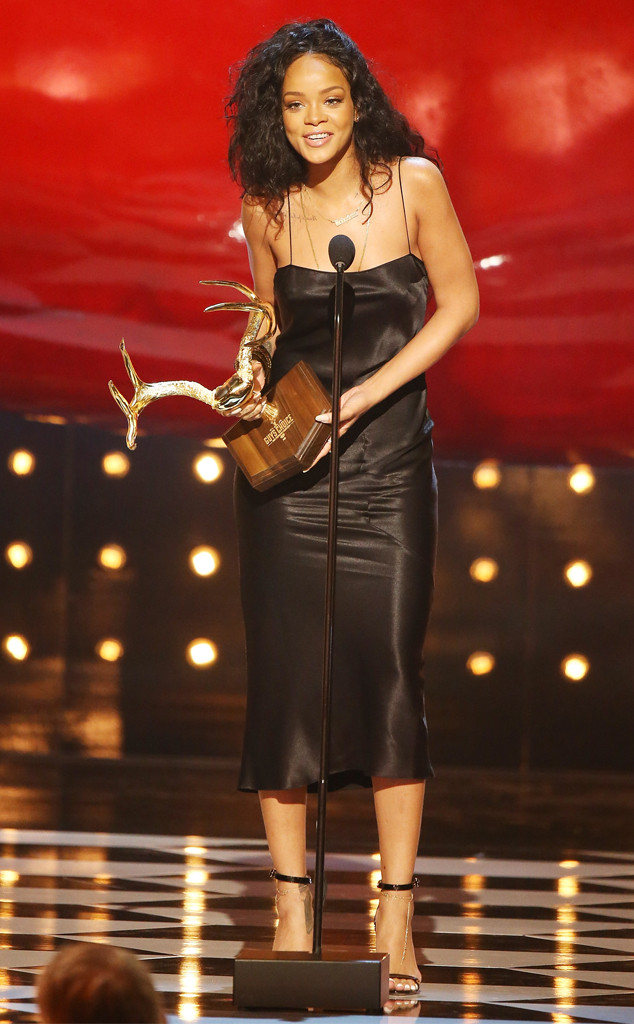 Michael Tran/FilmMagic
Is it ironic to anyone else that Rihanna's choice of nightgown is more covered up than her recent choice of dress? This sleek black style covers 99 percent more of the "Stay" singer's body than the Swarovski-covered fishnet stockings she wore to the CFDA Awards.
Obviously the Bahamian beauty considers both looks red carpet-ready, but we're not so sure we agree. This vintage John Galliano belongs on a king-sized bed in a hotel room in Paris...which probably makes it the perfect attire to wear when accepting an award for "Most Desirable Woman."
But given the crowd, her see-through Adam Selman creation would have gone over better.