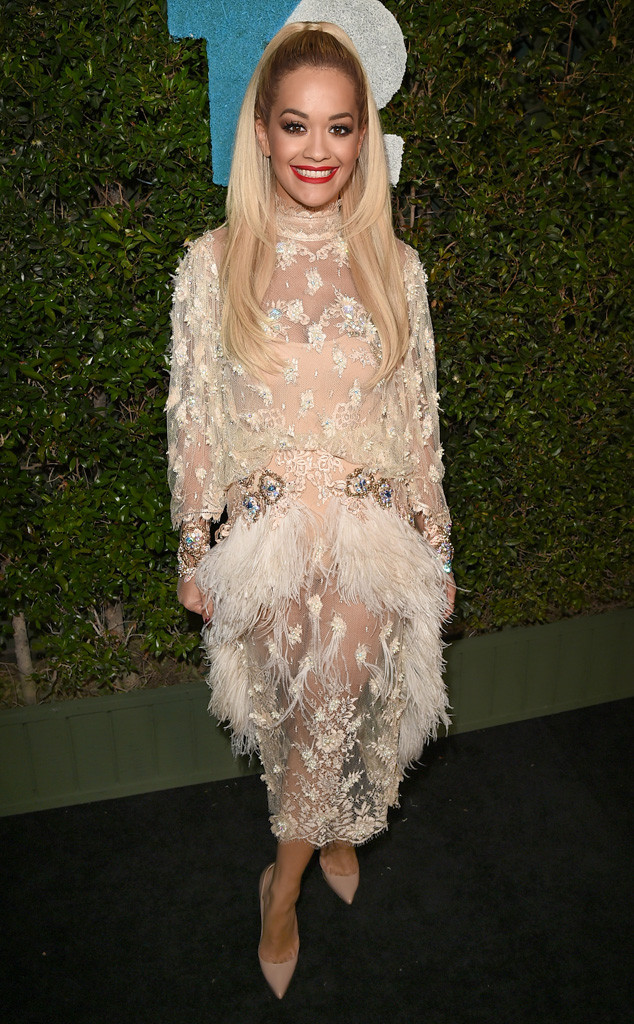 Jason Merritt/Getty Images for Take-Two
Looks like Rita Ora forgot to stand in front of a full-length mirror before stepping out in this Jaime Lee creation. If she had, she would have noticed what our eye caught immediately: her family jewels.
Yes, they appear to be protected by a cream bodysuit, and a thin layer of feathers covers what could be a major wardrobe malfunction, but at the end of the day, we make out the entire outline of the "How We Do" singer's hoo-ha!