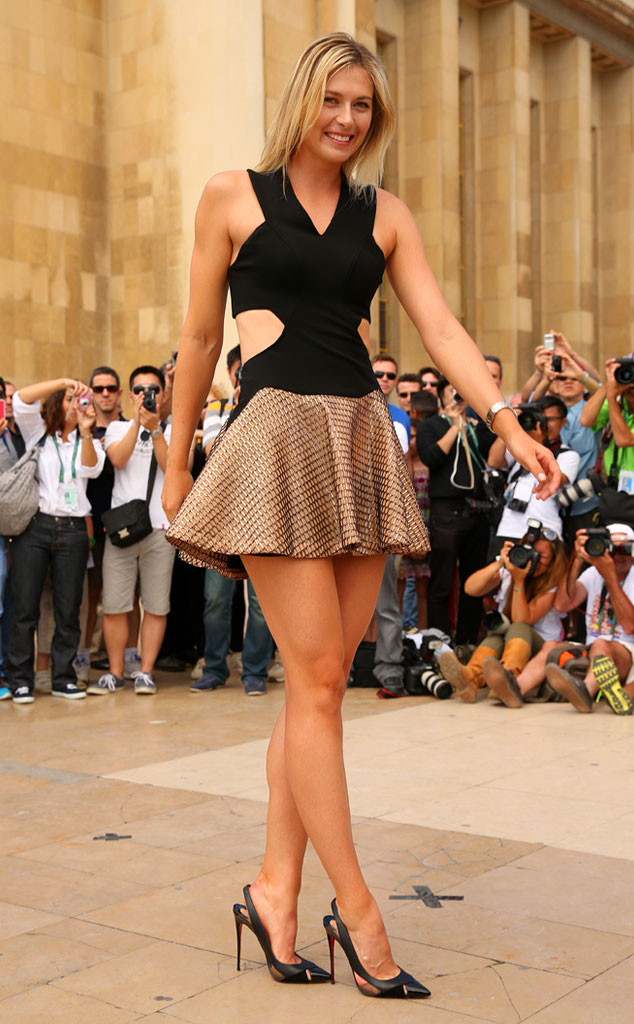 Clive Brunskill/Getty Images
We can't tell if this is a case of camera angles, depth perception or the fact that Maria Sharapova is an exceptionally tall woman, but in this photo her black gold mini looks like it's intended for a child.
In fairness to the tennis star, this Jay Ahr creation does feel like a tennis dress gone very, very sexy. The flared skirt is similar to ones we've see this fashion lover rock on the court, and the structured top has a very athletic feel, but the real vibe we get is baby in a skirt-attached bathing suit!