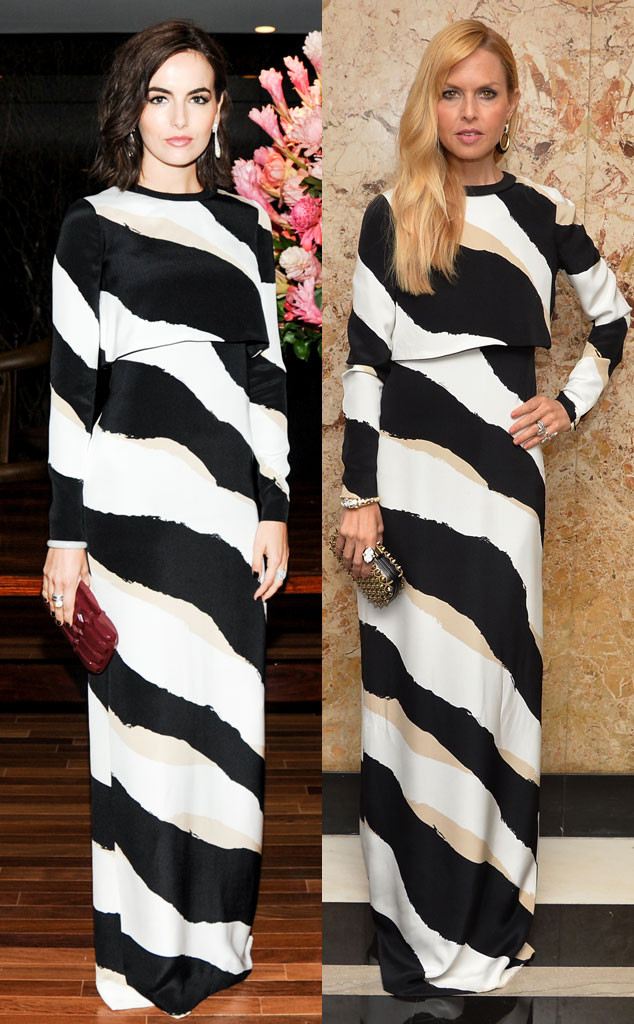 Andrew H. Walker/Getty Images, RasmusBFANYC.com/BFAnyc/Sipa
Shame on you Rachel Zoe! You of all people should know better.
It's a stylists' job to make sure their client doesn't copy the fashion of someone as well-photographed as, say, the gorgeous Camilla Belle. So when a stylists' client is herself, you'd think she'd be extra careful. We'll blame this carbon copy on baby brain...and maybe the fact that The Rachel Zoe Project star thought the Gucci design was more fit for her style in the first place. We can't say we disagree.