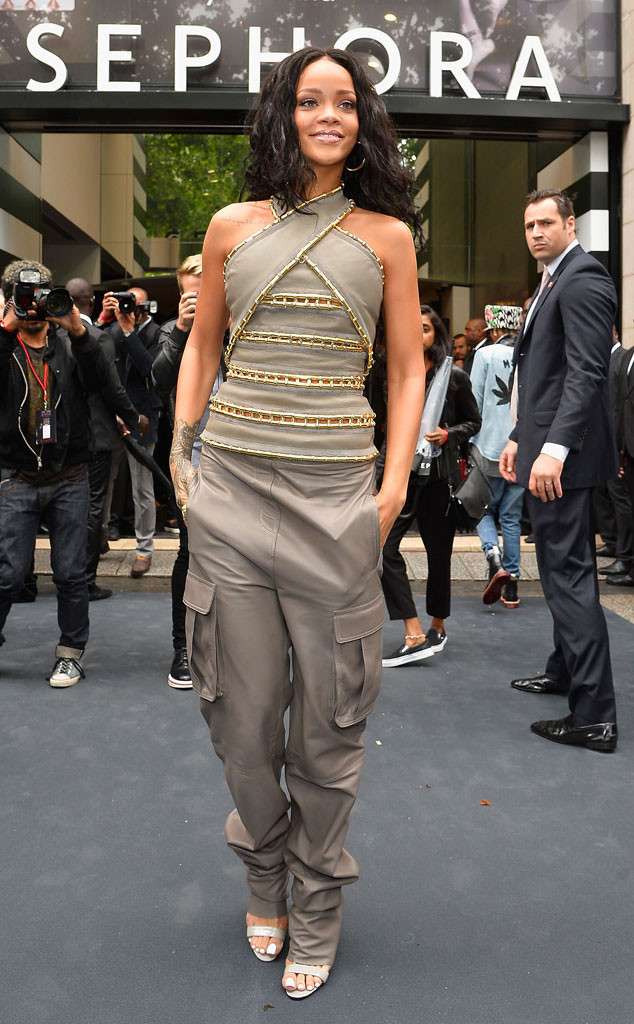 PLS DC Pool/French Select/Getty Images
We guess Rihanna needed a break from looking out-of-this-world incredible at the CFDA Fashion Awards. Let's just hope it doesn't last longer than this one swing and miss style.
Though if the "We On" singer is headed to throw a few back with her girlfriends at a military themed club in circa 1990, she's perfectly dressed. Otherwise, she should probably return these items to Salt-N-Pepa.