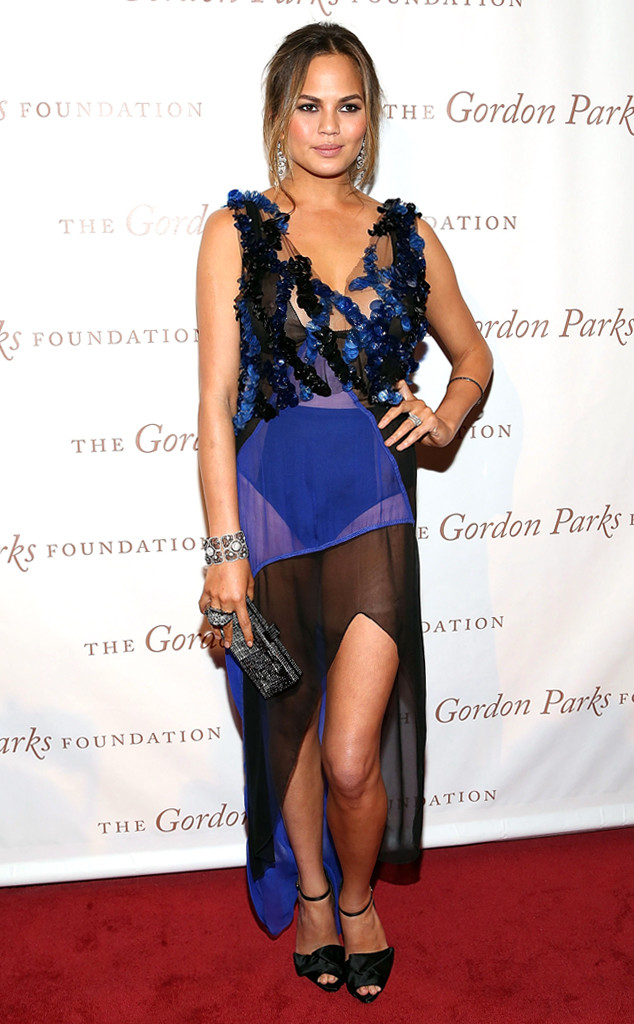 Monica Schipper/Getty Images
Ladies and gentlemen, it is with great sadness that we report that Chrissy Teigen—international supermodel, Sports Illustrated cover girl, and the woman who got John Legend to marry her—looks bad. Real bad.
And we're not just talking a less than fashionable dress. The brunette bombshell is rocking panties so big our nanny would turn her nose up, and they're highlighted by what looks like a kids art project gone terribly wrong.