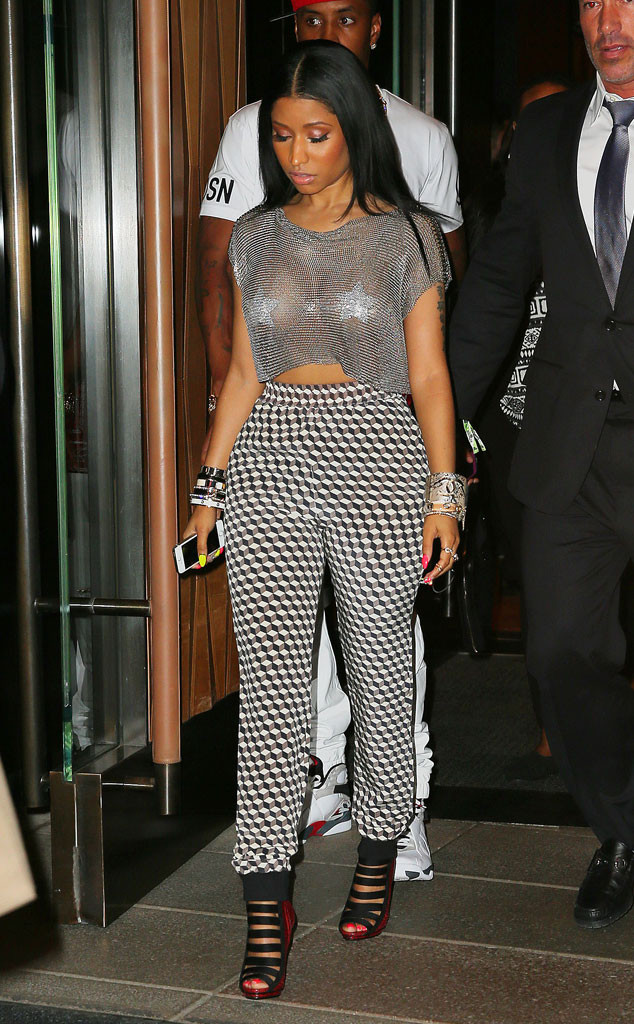 XactpiX/Splash News
It appears that Nicki Minaj's fashion ways have come full circle.
First she was the "Super Bass" singer who wore plastic skirts and stuffed animal dresses. Then she flipped into The Other Woman actress who regularly stepped out in sleek and sophisticated column dresses. And now she's Lil' Kim?!
Kidding, but those star pasties are certainly more reminiscent of one infamous VMAs outfit than what we've seen from the former American Idol judge lately.