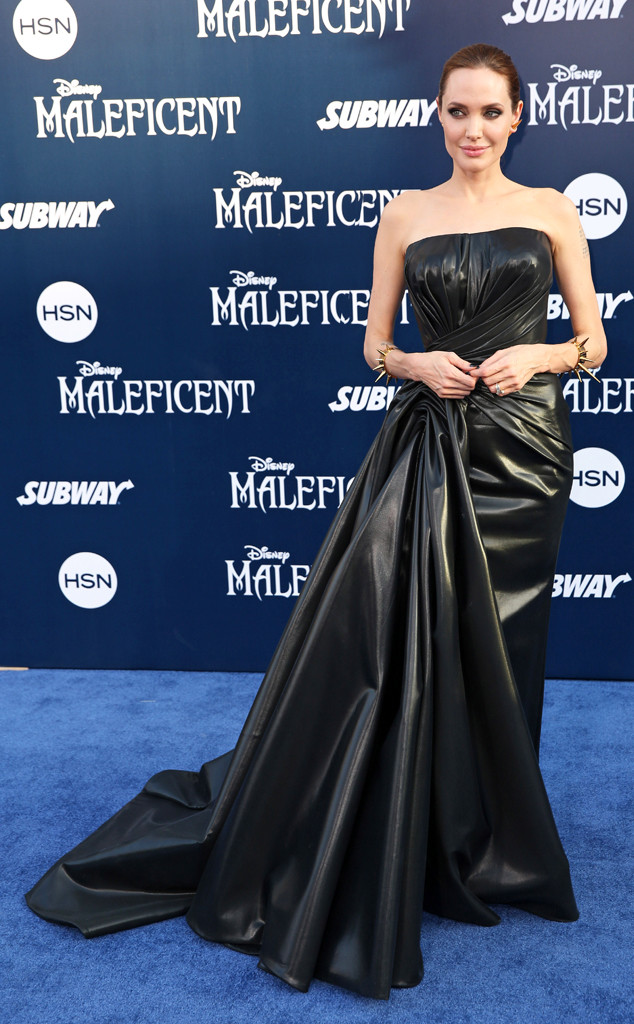 Matt Sayles/Invision/AP
Apparently one mans trash bag is another woman's red carpet gown!
Leave it to Angelina Jolie to rewrite an age-old piece of wisdom. Unfortunately, that does mean the Disney villain is wearing what appears to be two dozen garbage holders fashioned into haute couture, but there's no stopping this cause-loving celeb from proving a point. What is the point? We're not sure...
Our top guesses are that Atelier Versace can make a dress out of absolutely anything or that plastic is just as good as leather?