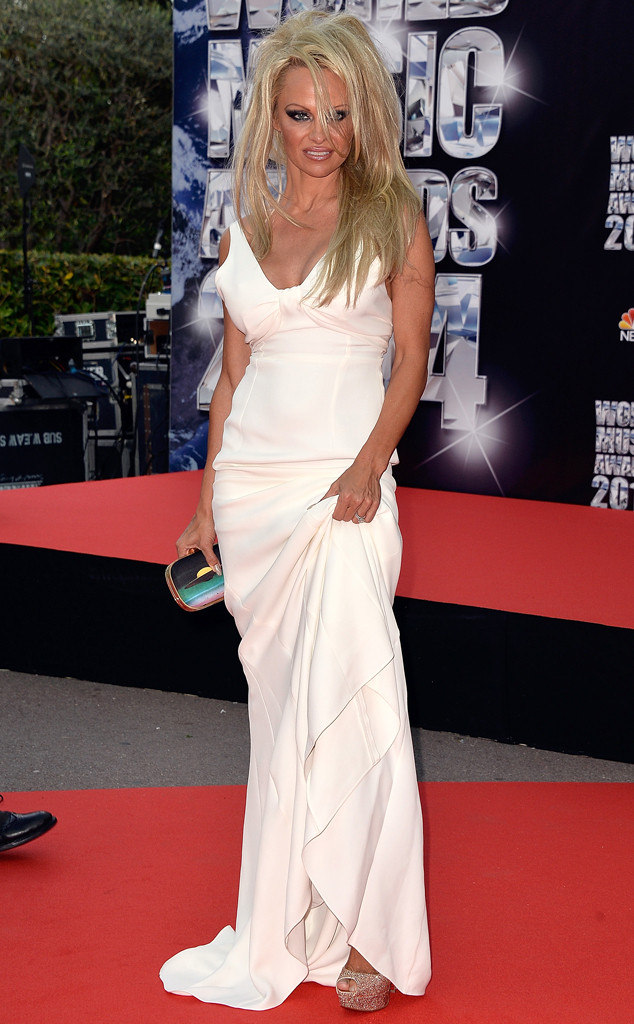 Pascal Le Segretain/Getty Images
Did Pamela Anderson already rock this dress when walking down the aisle to wed one world famous rocker? This is one way to get a second wear out of a big day dress, though it looks like those blonde extensions were also grabbed out of the '95 wedding weekend box...
We can't say we're surprised to see the Dancing with the Stars contestant back to her bleached and teased ways. But minus the poor choice of styling, this is still way too sexy-bride-back-from-the-dead for anyone's tastes.