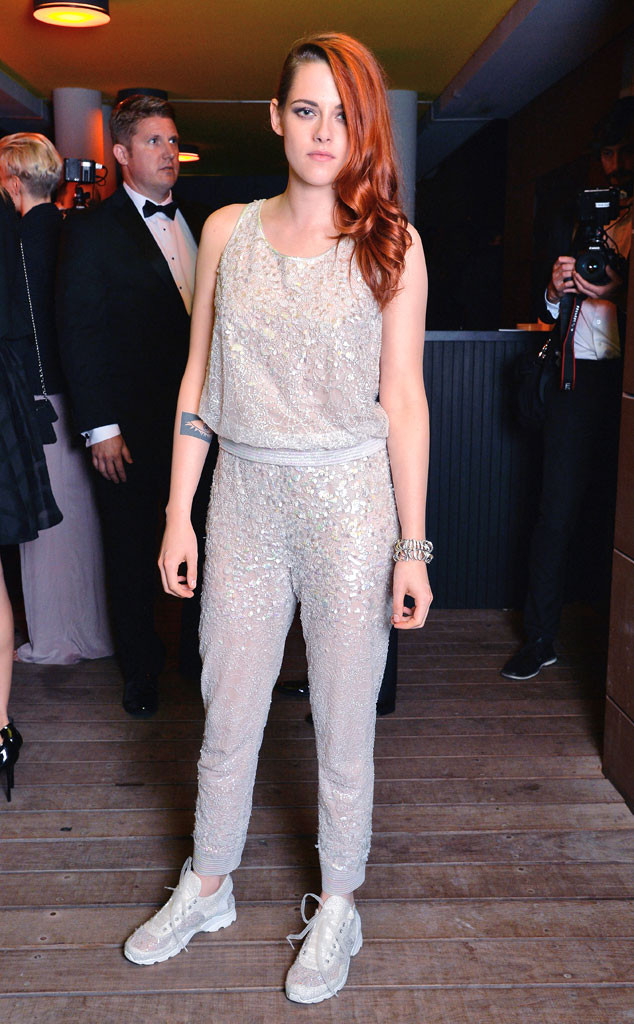 Pascal Le Segretain/Getty Images for Chanel
From time to time a piece of fashion is so out there and avant garde that even if it seems like an absolute disaster, we can't help but call it genius. This is not one of those times.
Kristen Stewart is wearing a gorgeous Chanel jumpsuit...with sneakers. Yes, it appears this miserable footwear choice is embellished with some sparkle. Yes, she's wearing them to a dinner party and not on a red carpet. And sure, they "match" the rest of the look. But we have to call a spade a spade here. The Clouds of Sils Maria topper looks dressed to Jazzercise on the bottom and Vogue on the top!