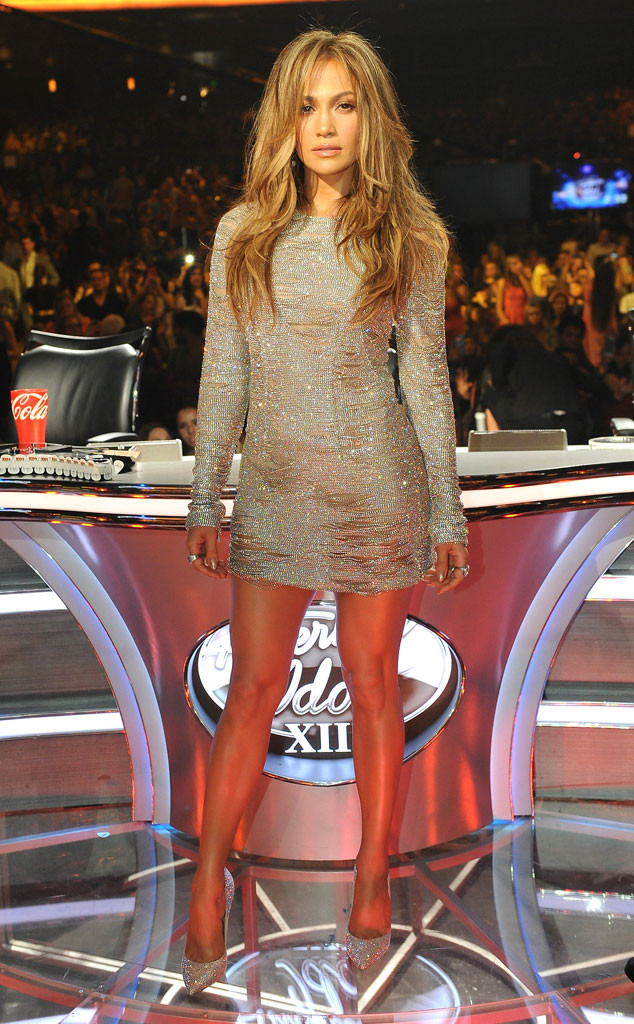 FOX
The battle between America's top singing competition shows just got even more real.
Jennifer Lopez—current queen of the American Idol empire—stepped out for the FOX show finale rocking a look that is quintessential The Voice vixen attire. Will this make Shakira change her mind about leaving the NBC series?! Her fashion turf is being taken over!
We can't claim that Shaki has rocked J.Lo's exact Kaufmanfranco mini, but the Colombian crooner is known for her love of all things ripped, which the Bronx beauty should be well aware of if she's reading our site!