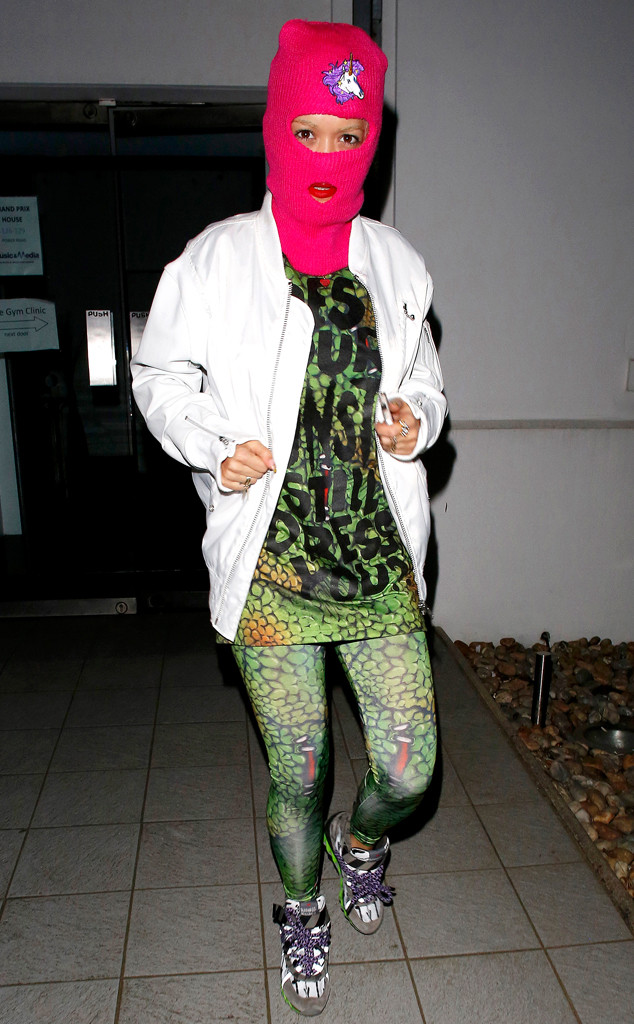 Xposure/AKM-GSI
Word to the wise, Rita Ora, when breaking the law, it's best to be as least memorable as possible. Imagine the police report from the scene of whatever crime the "I Will Never Let You Down" singer is about to commit:
Cop: Can you describe the perp?
Eye-witness: Yes, she was wearing a full-body dinosaur costume and a hot pink unicorn ski mask.
Though there might be some smart strategy to the British beauty's look. If we saw her coming in this crazy attire, we'd do absolutely anything she commanded.