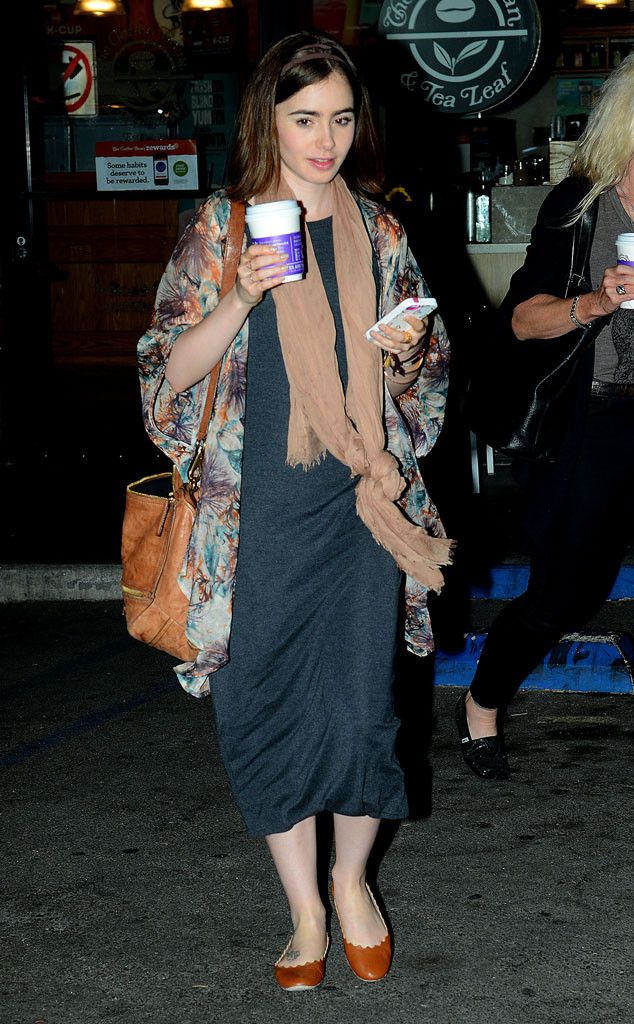 All Access Photo/Splash News
Why is one of the world's hottest starlets dressed like she's about to inform us our books are overdue?
Not only does Lily Collins look like a woman three times her age, but the style is dangerously close to what our grammar school librarian wore every single day: simple dress, floral over-thing, giant scarf. It's such a quintessential book-lover look that it's like they're teaching it at Library Sciences school!