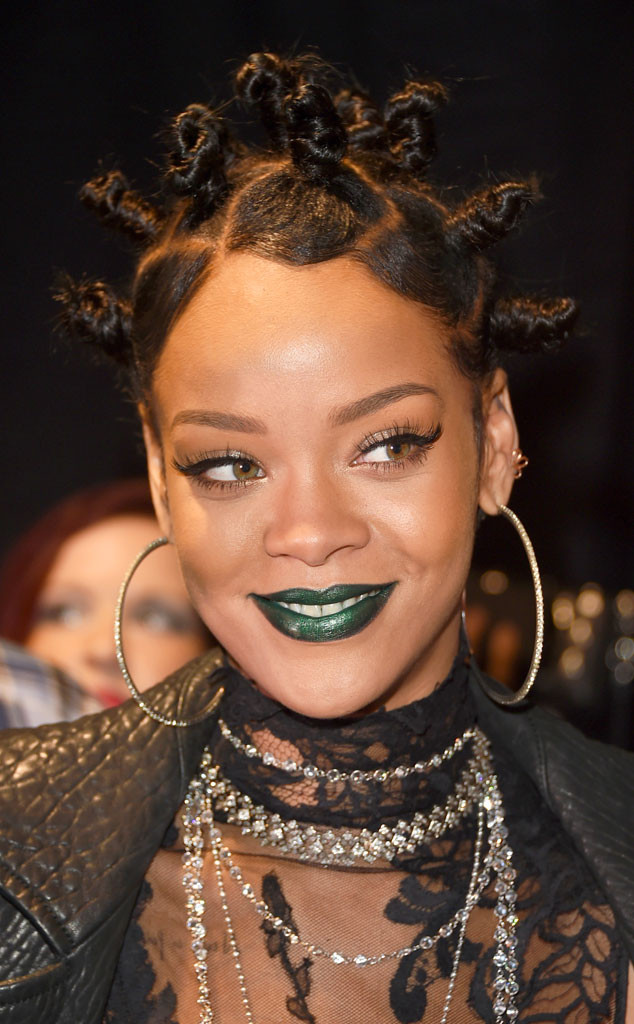 Jason Merritt/Getty Images for Clear Channel
We can't figure out if Rihanna mistakenly thought she was being original by wearing her hair in sectioned-off knots or she meant it as a tribute to legendary alternative artist Björk. Either way, hair knots matched with a metallic green lip just screams "bad Halloween."
We get that Rihanna is trying to be shocking. Mission accomplished. We're shocked. But our shock stems from this walking identity crisis of a look—is she trying to be Björk? An Alien? Goth? Futuristic? It's like we want to shake her shoulders and say, "Pick a look!"