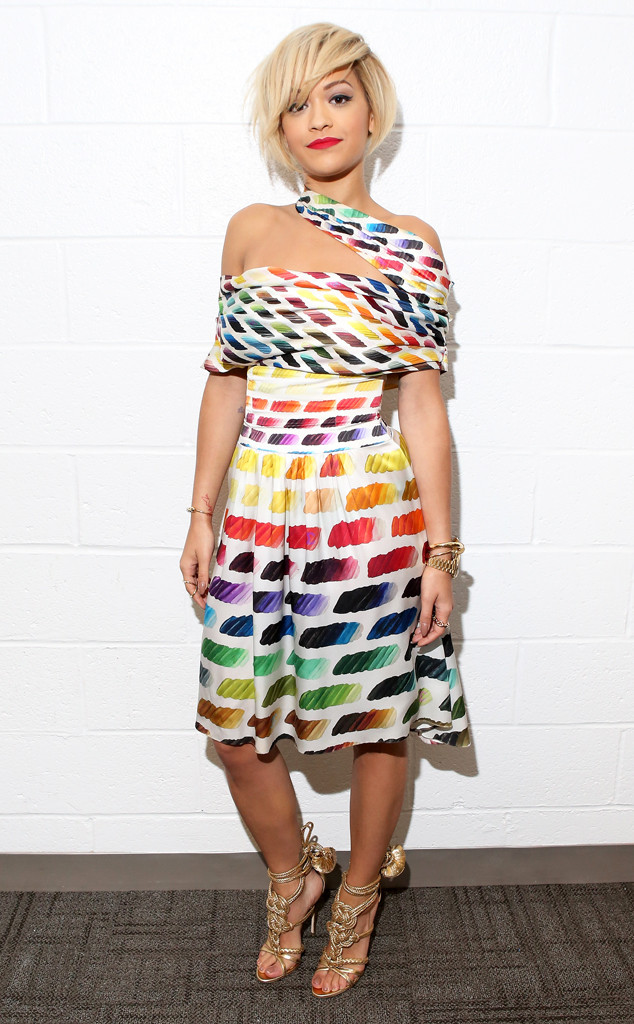 Bennett Raglin/BET/Getty Images for BET
It sort of looks like Rita Ora sat on a child's watercolor set...100 or so times.
This springy Chanel look certainly packs a color punch, but we can't decide if the rainbow of primary patches is too dizzying all lined up together. If we squint our eyes it looks like a mod-toned Monet, but when we open them wide it looks like the craziest bathroom tile job of all time!