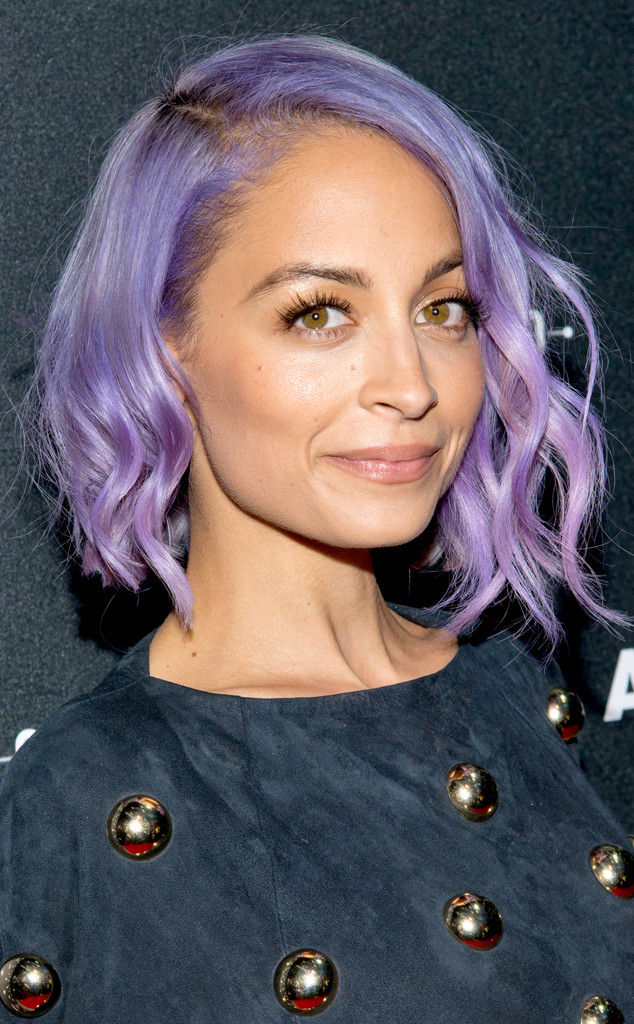 Mike Pont/FilmMagic
Nicole Richie's lavender locks are nothing new, but it seems as though the petite former Fashion Star judge has recently given her hair color a major refresh. We know from experience that bleaching and dying our hair a vibrant color can fade faster than a reality TV star's acting career, so it's no surprise that Nicole's tresses have looked a bit washed out in the recent past.
So you can imagine we were excited to see photos of Nicole at the 2014 AOL Digital Content NewFronts event wearing flattering neutral makeup to perfectly complement her newly brightened hair.
If you regularly read Beauty Police, you know we tend to be quite critical about the nude lip trend (Read: It makes most starlets look like cadavers.) But in Nicole's case, since her hair is such a vivid shade of purple, the creamy nude lipstick is the perfect choice.