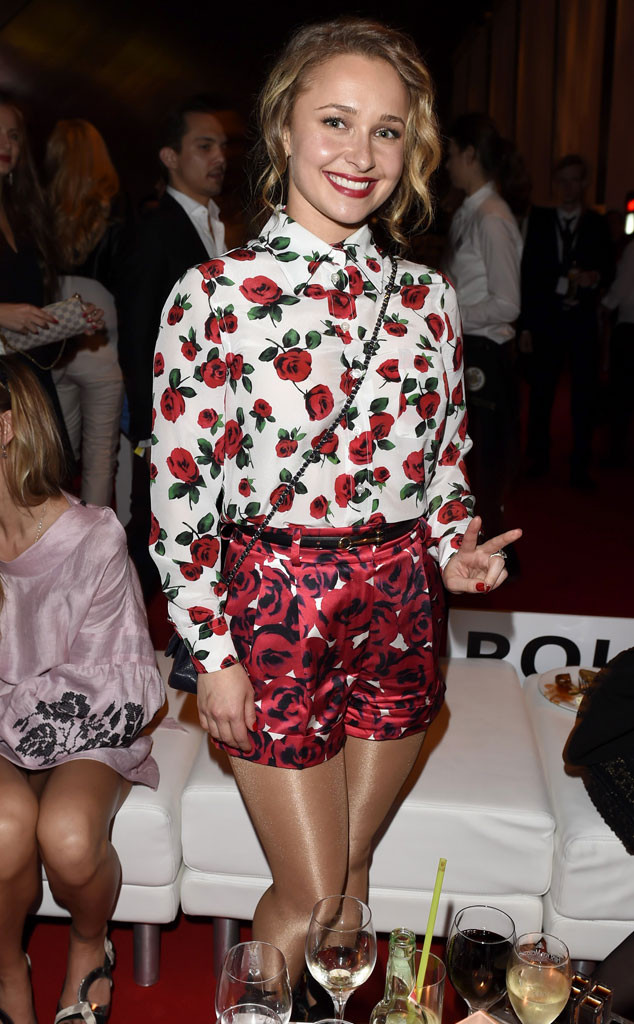 FameFlynet
We cannot make sense of this look on Hayden Panettiere.
First, did she grab that blouse out of granny's resort collection closet? Not only is the pattern way too stuffy for a 20-something, but the fully-bottoned styling is as conservative as it gets.
Then there are those silk mini shorts. We love them as the bottom part of a springy PJ set, but as actual clothing, they're slightly off.
And finally, the tights...