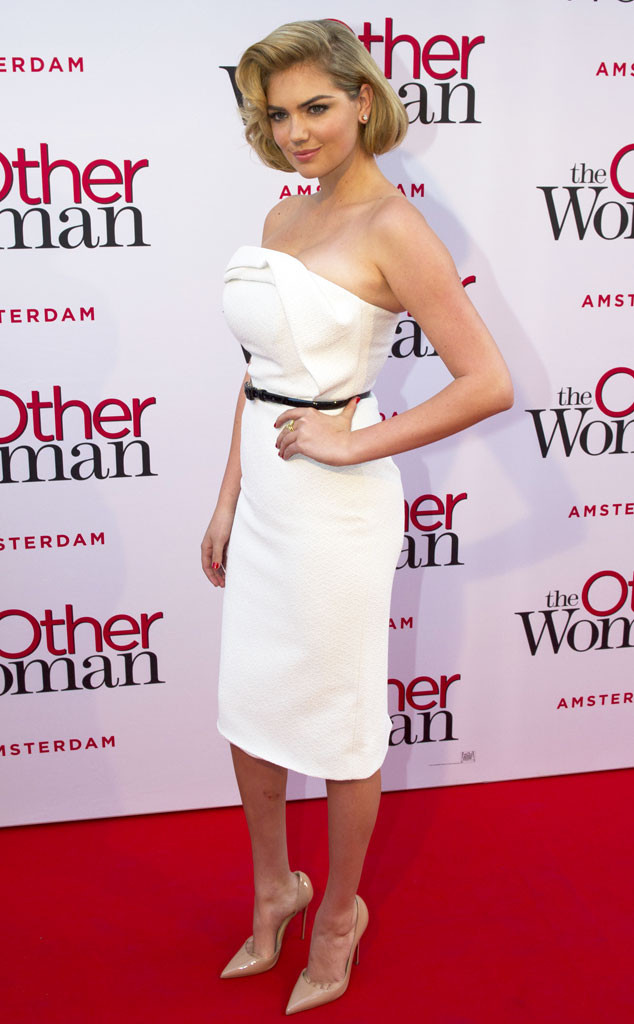 WENN.com
We give Kate Upton a lot of credit. The swimsuit edition cover model is known for her super sexy curves, and yet more often than not she hides them tastefully behind a style forward frock.
We're not going to name names, but some models of her same stature take the full flaunting fashion approach to red carpet dressing. In true Marilyn Monroe 2.0 form, this beauty is out to prove that there's more to her than meets the eye.
The original blonde bombshell would be proud to see The Other Woman star in this vintage-style Christian Siriano strapless. It hugs every inch of Kate's body without showcasing much cleavage or leg. Here, all the focus is on that gorgeous neck.