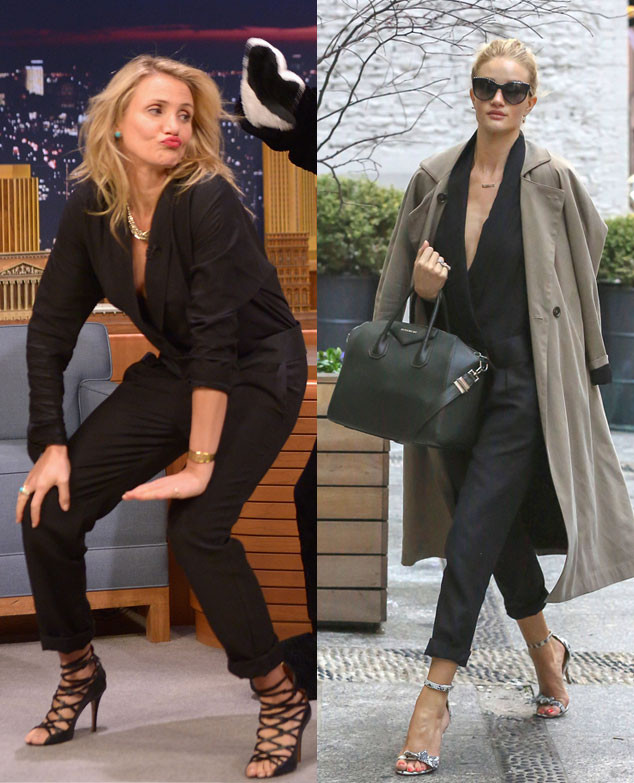 Theo Wargo/NBC, Splash News
Cameron Diaz is living out every female celeb's worst nightmare. She's wearing the same outfit as Rosie Huntington-Whiteley—after Rosie wore it. There may be no greater fashion hell.
Of course The Body Book author has just an enviable a shape as the Transformers: Dark Side of the Moon actress, but that just makes the battle of who wore it best trickier. But if this is a question of who had more fun wearing it, the answer is obviously The Other Woman star.