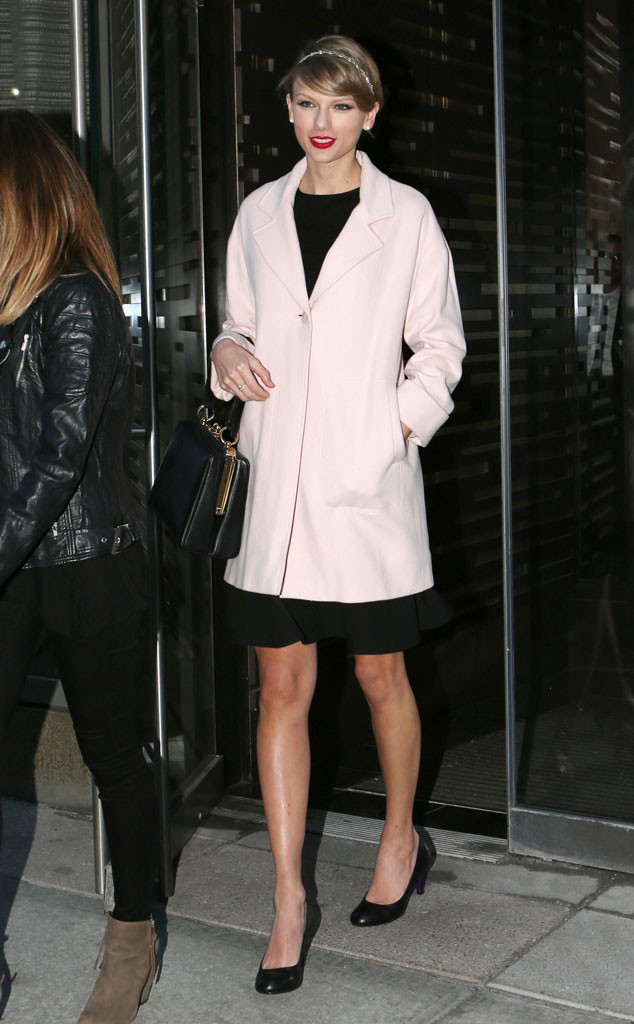 AKM-GSI
Leave it to granny Taylor Swift to show the impressionable youngin' in her life some classic, New York City culture. Sarah Hyland is so lucky to have a wise old woman by her side. We just hope the Vampire Academy actress didn't mind eating during the Early Bird special.
FYI the "Trouble" singer is only two years older than the TV teenager and yet they're decades apart, style wise. The country crooner's only saving grace is that she's in on the joke. Taylor tweeted: "We decided we were dressed like a strait-laced mom and her rebellious teen daughter. #YouDontUnderstandMeMom!!! #StormsOut #ComeBackHere,YoungLady!"
Our grandma has no idea how to use hashtags.