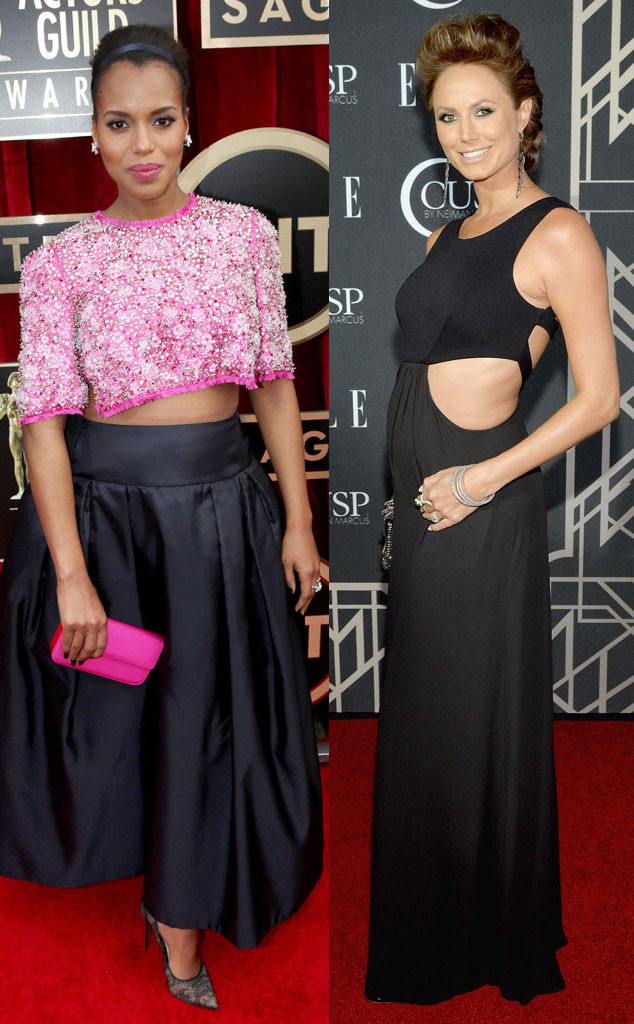 Matt Sayles/Invision/AP, Getty Images for ELLE
We thought Kerry Washington was as bold as a baby-on-board celeb gets when she rocked her Prada two-piece on the SAG Awards red carpet, but it looks like Stacy Keibler is giving the Scandal star a run for her mommy money.
The Dancing With the Stars champ stunned in a side cutout column that shows off a good chunk of her newly grown girth. As far as we're concerned, both women deserve a medal of honor for proudly going where no pregnant red carpet walker has gone before. But which style reigns supreme in your book?