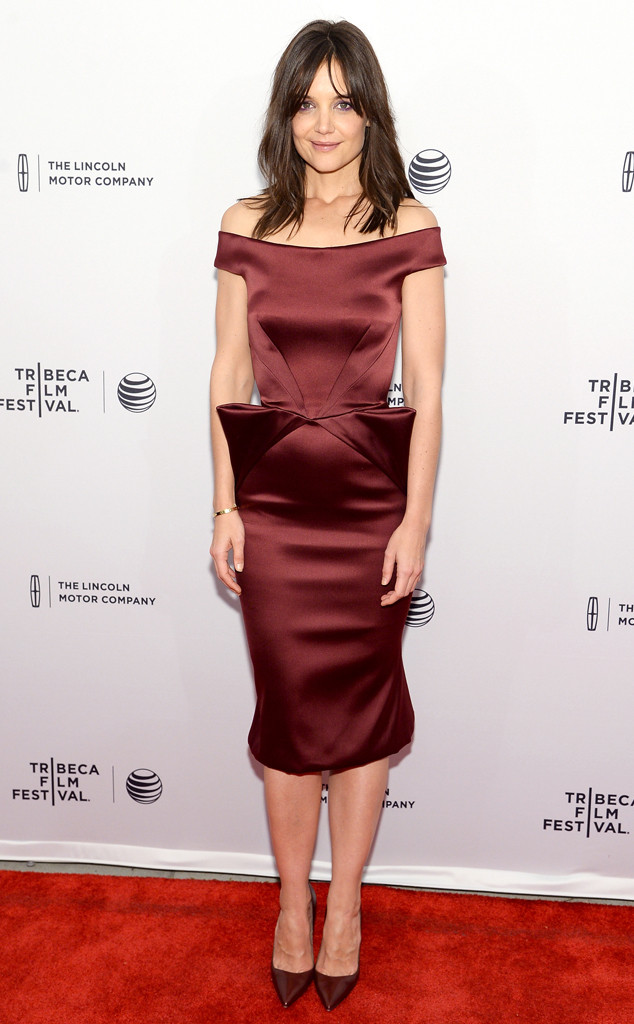 Jamie McCarthy/Getty Images for the 2014 Tribeca Film Festival
You know how tricky it can be to manage a cocktail, plate of food and conversation while socializing at a fancy party? Well Katie Holmes and designer Zac Posen have come up with a genius solution: cup holder couture!
No, this is not an SNL sketch (which is too bad because it would make a great one). The Days and Nights actress looks like she could truly balance a martini on each of the "holders" poking out from her slim hips...which would at least give some purpose to the otherwise totally awkward design.