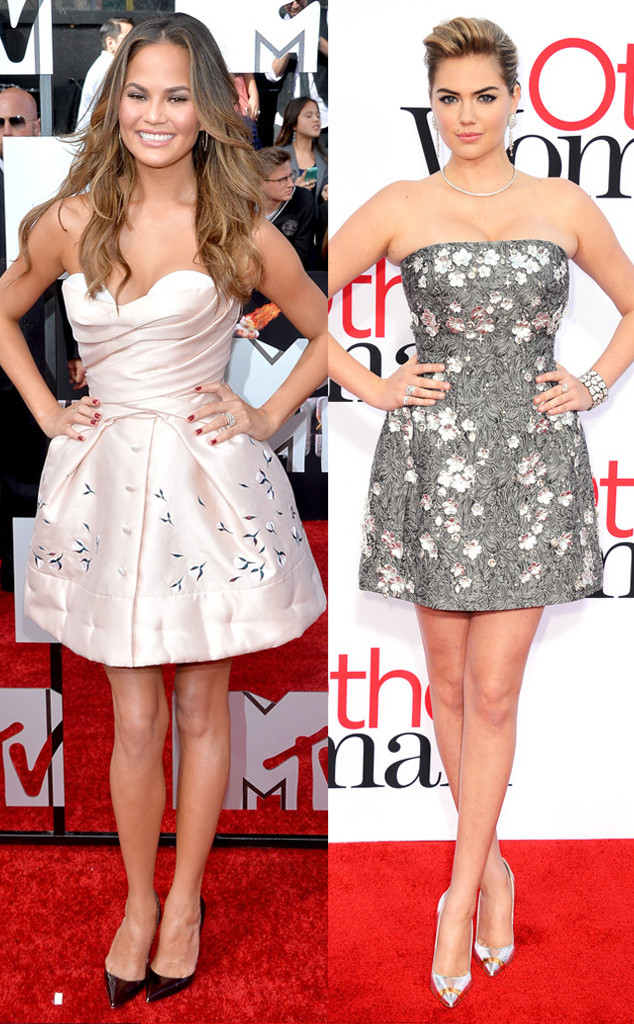 Michael Buckner/Getty Images/Jordan Strauss/Invision/AP
It's every grown woman's goal to look as young as she possibly can, but Chrissy Teigen and Kate Upton are taking that idea way too far.
Both Mrs. John Legend and The Other Woman star have chosen flirty minis that feel better fit for My Super Sixth Birthday Party (hopefully never to be an MTV reality series...). The brunette beauty's Ulyana Sergeenko look is in baby girl pink and the blonde bombshell's Dolce & Gabbana frock is covered in 3D flower stickers!