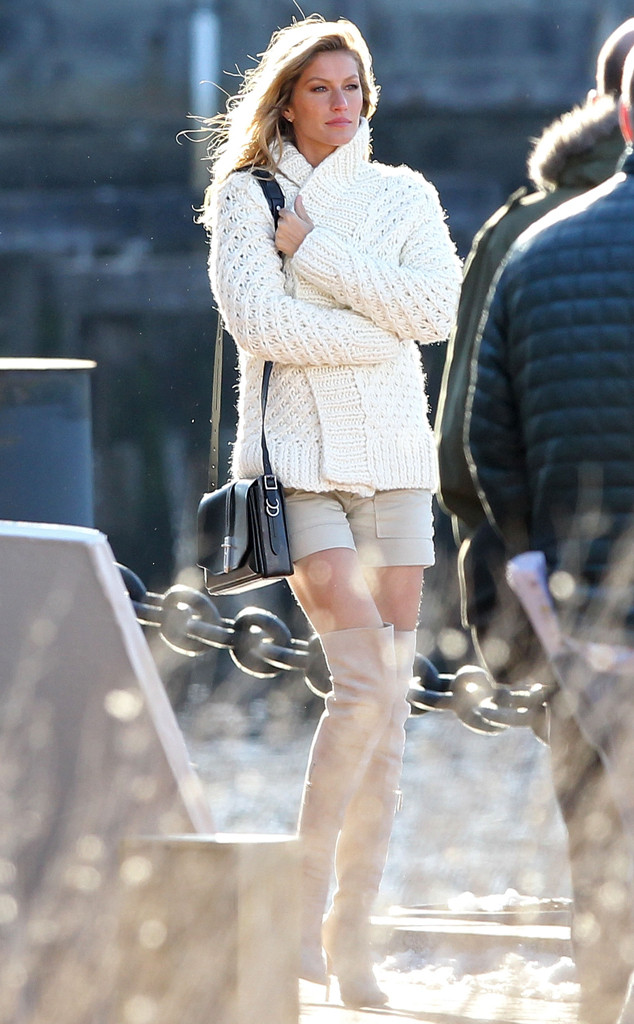 Patriot Pics/FAMEFLYNET PICTURES
It's official. Gisele Bündchen can do no fashion wrong, or in this case no body hair wrong!
Our eyes spy Mrs. Tom Brady rocking mom-style cargo shorts and a bulky sweater with what appears to be slightly stubbly legs, in public. And yet the iconic catwalker still looks like a million bucks! She defies logic! And style! And our previous thoughts around how often one should shave their legs!