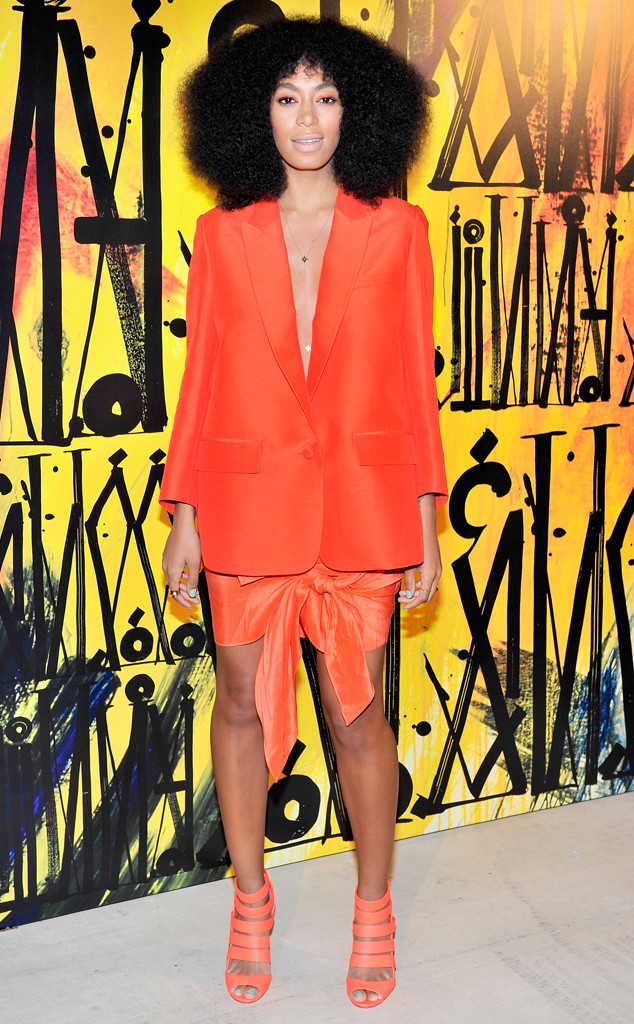 Donato Sardella/Getty Images
Okay. Stay with us on this one. Does it not look like Solange Knowles put on that bright orange jacket with the intention of it serving as a dress then had to come up with a quick solution the moment she felt a draft up her you-know-where?
We can't call this a true malfunction since the "Bad Girls" singer came up with a clever fix, but there's no way that scarf in the shape of a skirt was planned! It looks like the wrap we make when we don't want to walk around the beach in our bikini!