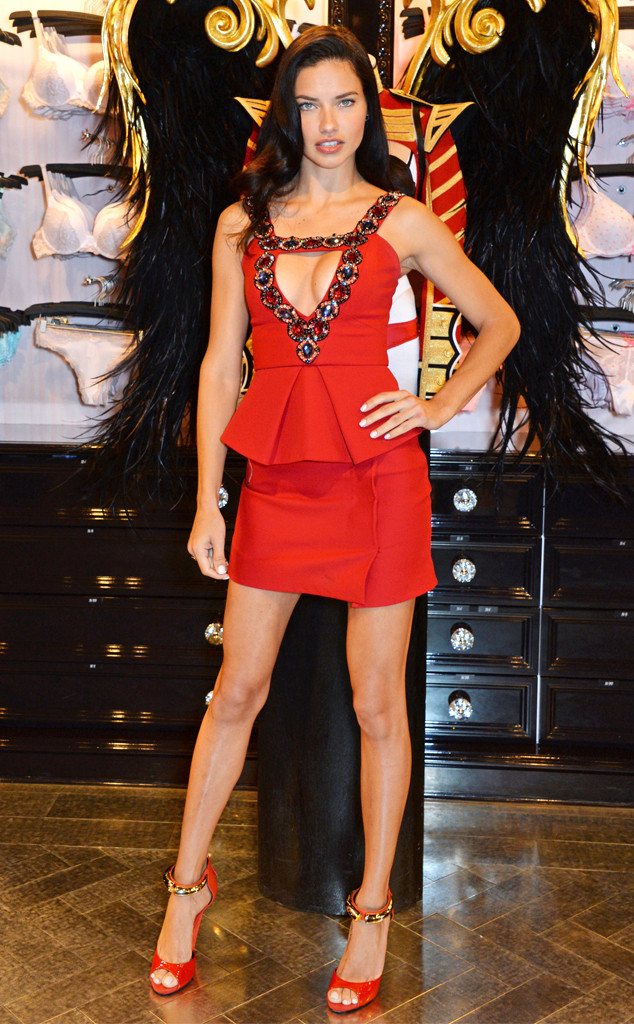 David M. Benett/Getty Images for Victoria's Secret
If only Adriana Lima's red mini was minty green. The Double Mint people could easily stick her in an impromptu ad with a clever "double the fun" angle.
Then again, it's the scarlet shade that takes this from a 10 to a 12 on the racy scale. We generally say that a style should highlight one feature above all, but in the case of this Brazilian beauty's Matthew Williamson frock, we'll make an exception. There's just as much to gawk at on the bottom as there is on the top, but both areas are treated with the utmost class, for a teeny-tiny dress.