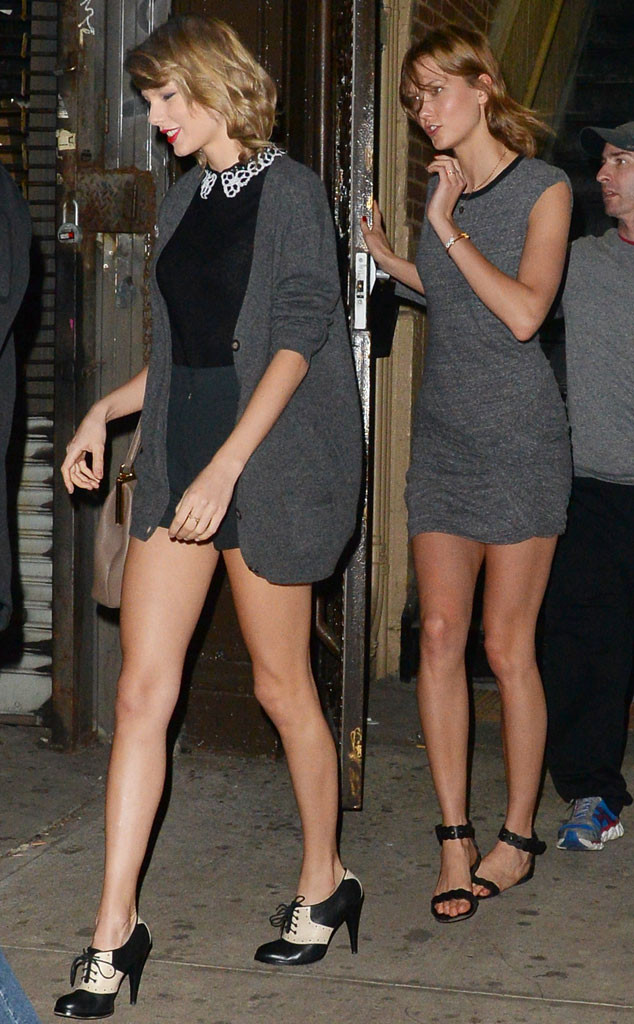 JDH Imagez / Splash News
Okay. We're starting to get a little creeped out by Taylor Swift and the fraternal twin fashions.
First she stepped out in matching Catholic school girl looks with Lorde. Now she's matching muted tones with her latest gal pal Karlie Kloss. Do we have a Single White Female situation on our hands, or is this more of a closet co-dependence problem? It can't be that the "Red" singer is only friends with ladies who appreciate her exact same look, right? Somewhere there's a text that reads, "let's wear grey today!"