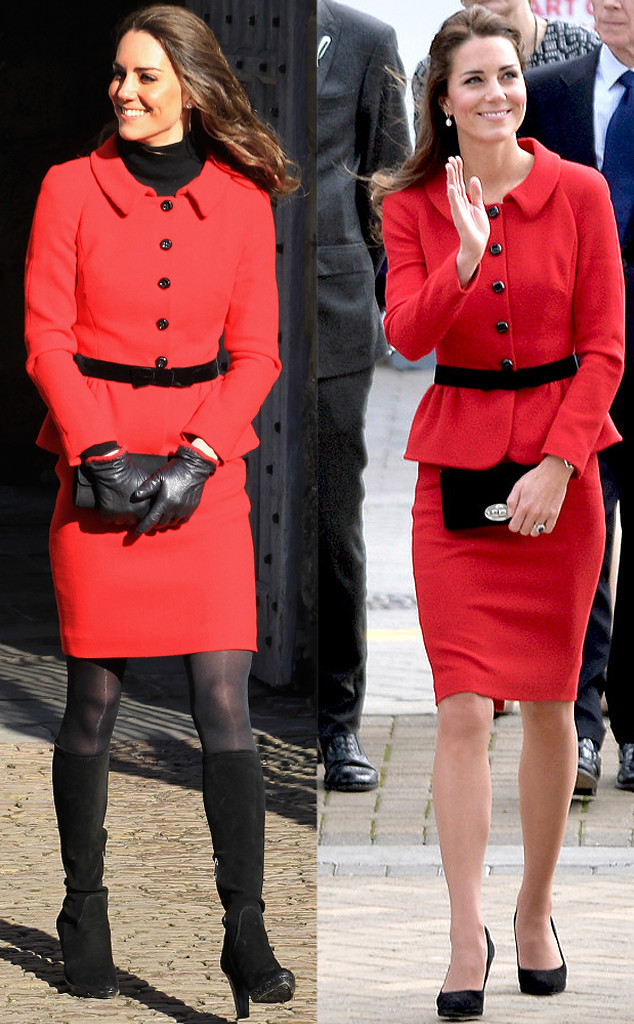 Anthony Devlin/PA, Danny Martindale/FilmMagic
Every time Kate Middleton re-wears an outfit, an angel gets its wings.
Just kidding, but every time the down-to-earth Duchess repeats an already awesome fashion choice, we do love her just a tiny bit more, if that was even possible. The latest double duty look comes in the form of a scarlet red suit first spotted in St. Andrews way back in 2011! Almost four years later, and the classic cut works just as nicely for an event at the Botanical Gardens in Christchurch, New Zealand. But which of the wildly different stylings works best?