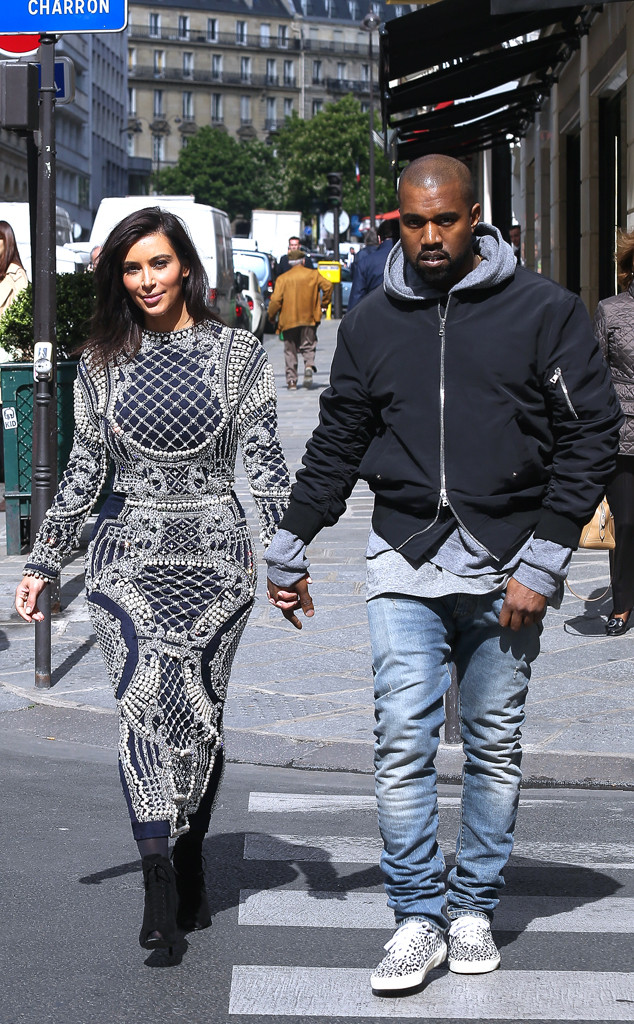 Marc Piasecki/GC Images
Let's hope the old "opposites attract" saying applies to the fashion department...
It's possible that we've never seen a couple so uncoordinated as Kim Kardashian and Kayne West on this City of Lights stroll. Unless the "Bound 2" rapper is walking his fiancée to a couture fashion show, dropping her off for a black tie lunch or helping her make it safely to her meeting with the President of France, this situation makes negative sense! The Keeping Up With the Kardashians star is red carpet ready, and her main man looks like he's about to move his buddy into a new apartment.