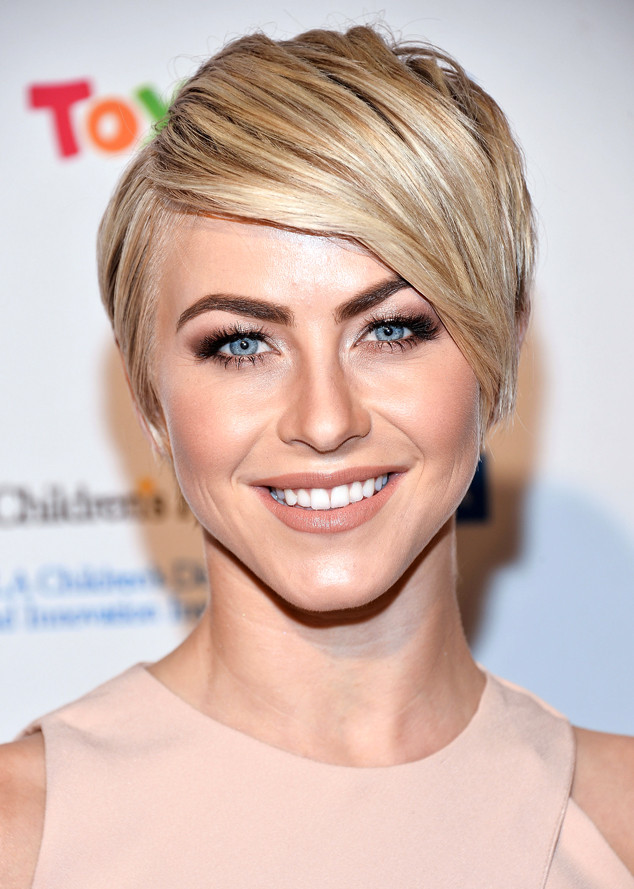 Amanda Edwards/WireImage
Listen, we're all for bold brows, but Julianne Hough took this trend to the extreme last night at the Kaleidoscope Ball in Beverly Hills. Once our eyes locked on those brows we couldn't look away. In fact, once we got up from our computers, we felt like those brows were following us around the room.
Once we put sticky notes over the professional dancer's brows so that we could concentrate on her makeup, we noticed that she used an all-nude palette for her eyes and lips. We could have maybe forgiven this (probably not) if Julianne was wearing a brightly-hued frock, but her dress was also devoid of any color.
Beauty Bailout: If you look at Julianne's eye makeup, you'll notice that her eyelids above her creases look puffy. No bueno. If your eyelids have any puffiness, always stay clear of applying shimmery eye makeup in or above your creases. The shimmer just brings more attention to the puff.
Since Julianne has such beautiful blue eyes, we would have used pretty purples to bring out the color. Starting with an upper eye area prepped with concealer, we would apply a matte bone-colored powder eye shadow from upper lash line to brow bone.