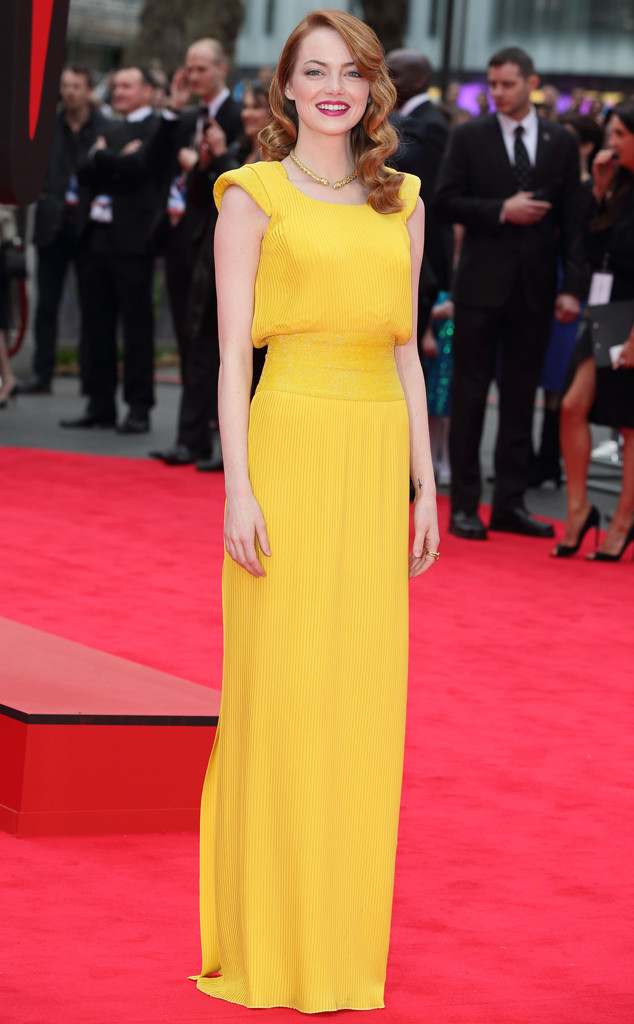 Dave J Hogan/Getty Images
Maybe Emma Stone has just been expertly managing our expectations for the past few weeks? The ruby-haired starlet has had an awkward go of it fashionwise since hopping on The Amazing Spider-Man 2 press wagon this month. Boxy menswear and boring basics have dominated her dresses, leaving the red carpet wow moments few and far between.
Until now...and as far as we're concerned, this premiere look by Atelier Versace was well worth the wait.