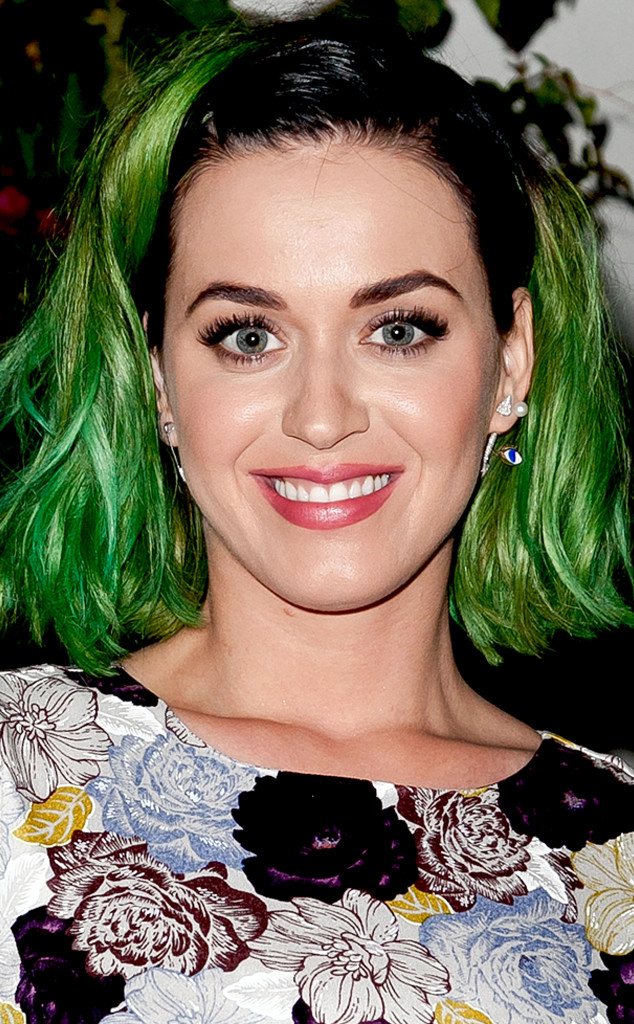 Tibrina Hobson/Getty Images
We've kept silent about Katy Perry's self-described "slime green" hair for over 48 hours now. You know that as soon as we saw the Instagram photo on Monday of the pop star's newly-dyed tresses, we wanted to take to our keyboards to voice our grievances. But we showed restraint…
We thought we would give the 29-year-old "Dark Horse" singer a chance to fix the color or at least dye the rest of her head the same hue! But after we saw the photos of Ms. Perry attending a political event last night, we came to the sad realization that the half-assed green hair is here to stay.
On a happier note, the songstress's makeup was pure perfection: glowing skin, black-lined eyes and a rose-hued lip. It's baffling to us that Katy is so spot-on at choosing flattering makeup but so lost when it comes to making decisions about her tresses.
Beauty Bailout: Listen, we get that Katy is dealing with a recent breakup and she wanted to do something drastic to her appearance. But she can make a drastic change and still look beautiful!