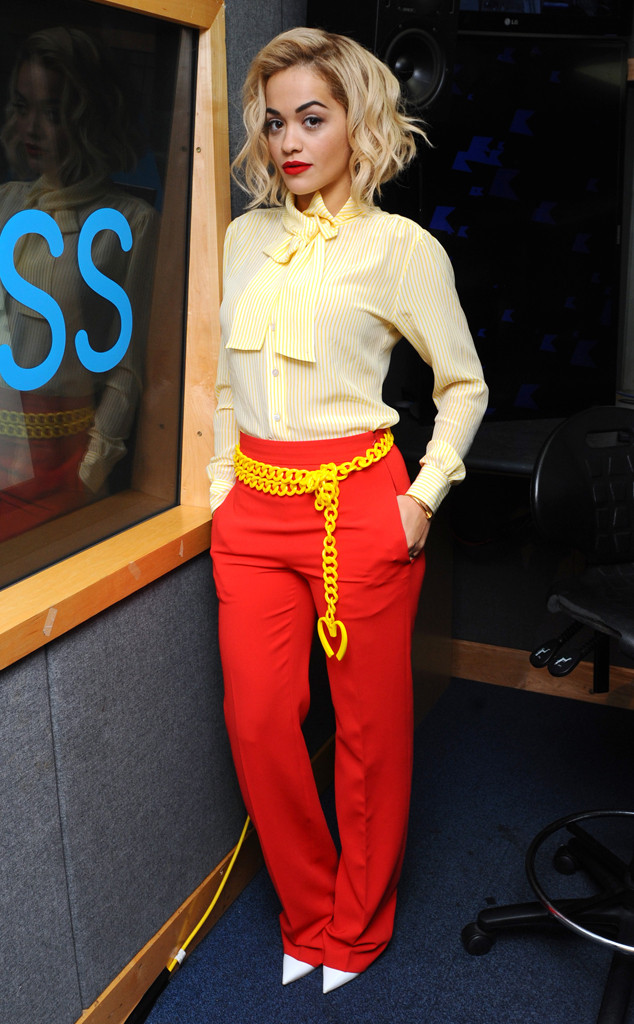 Anthony Harvey/Getty Images
If McDonald's dressed all their employees like Rita Ora, they'd be able to sell more than just the world's most addictive french fries. Imagine whole sections of the fast food joint with displays of gold arch accessories like the "R.I.P." singer's Moschino version? What Happy Meal lover wouldn't eat that up?!
Though, the Big Mac makers could just as easily buy an airline and dress all the flight attendants to match the edgy British dresser. That would finally be some in-flight food we could get behind.