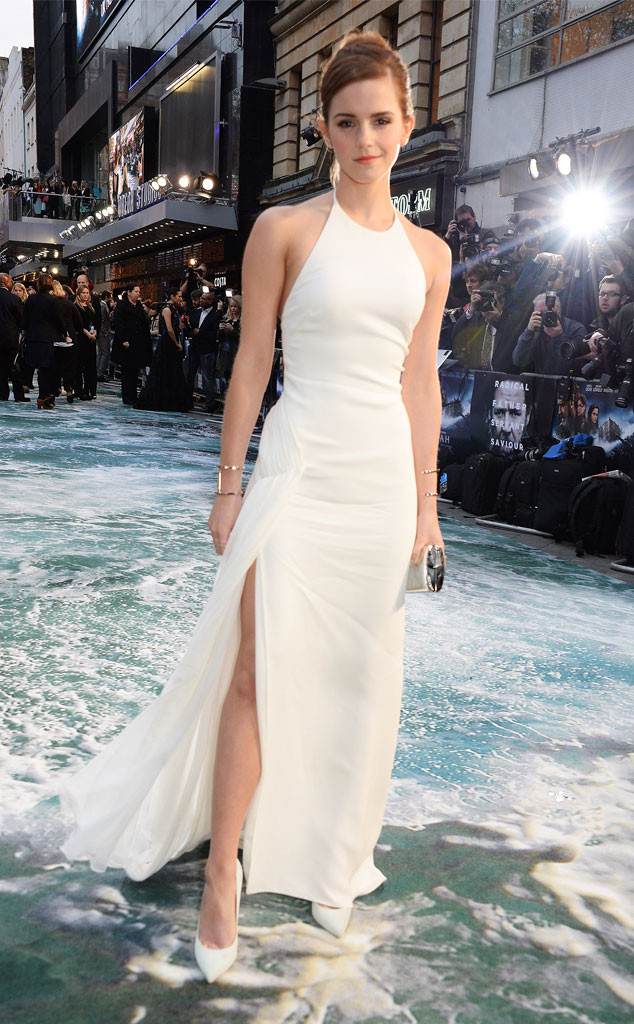 Dave M. Benett/WireImage
We're not going to lie; we've been worried about Emma Watson. The British beauty showed up on the red carpet for her Noah premiere tour in more than a few somber looks. There was the all-black tux, that we termed the funeral ball gown, and a pair of slouchy pants, with an even slouchier top!
But we are pleased to say that our fashion icon is back and better than ever in this perfect Ralph Lauren column, and according to the sly look on the starlet's face, she knows it.