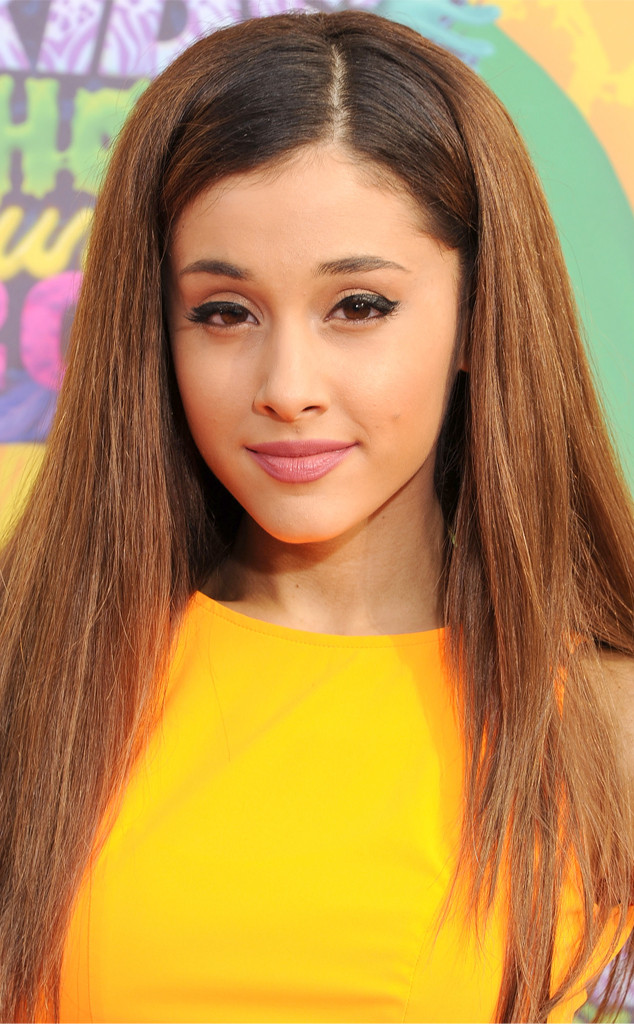 Steve Granitz/WireImage
Well, well, well…look who FINALLY changed up her hairstyle! Ariana Grande hit Nickelodeon's 27th Annual Kids' Choice Awards orange carpet sans scrunchie, opting instead for stick straight locks. This is the first time we saw a photo of the pint-sized songstress and believed that she was actually 20-years-old!
While we totally get that Ariana was going for a more grown-up look (or age-appropriate, as the case may be), that heavy, thick black cat eye makeup weighed her lids down and made her eyes look tiny.We loved everything else about her makeup – the creamy pink lip and perfect skin – but we would have loved to see a pop of color with the eyeliner or at least a much thinner winged eye.
Try the Look: Apply a straightening balm or lotion that will protect tresses from heat and frizz, like Redken Align 12 Protecting Smoothing Lotion, to damp hair. Before even picking up a hairbrush, use your fingers and a blow dryer to get out a lot of your hair's moisture
Once hair is 75% dry, divide hair into sections and start blow drying section-by-section from roots to ends with a medium barrel round brush. Tip: Make sure that you point your hair dryer down to ensure the cuticle is sealed for maximum shine.