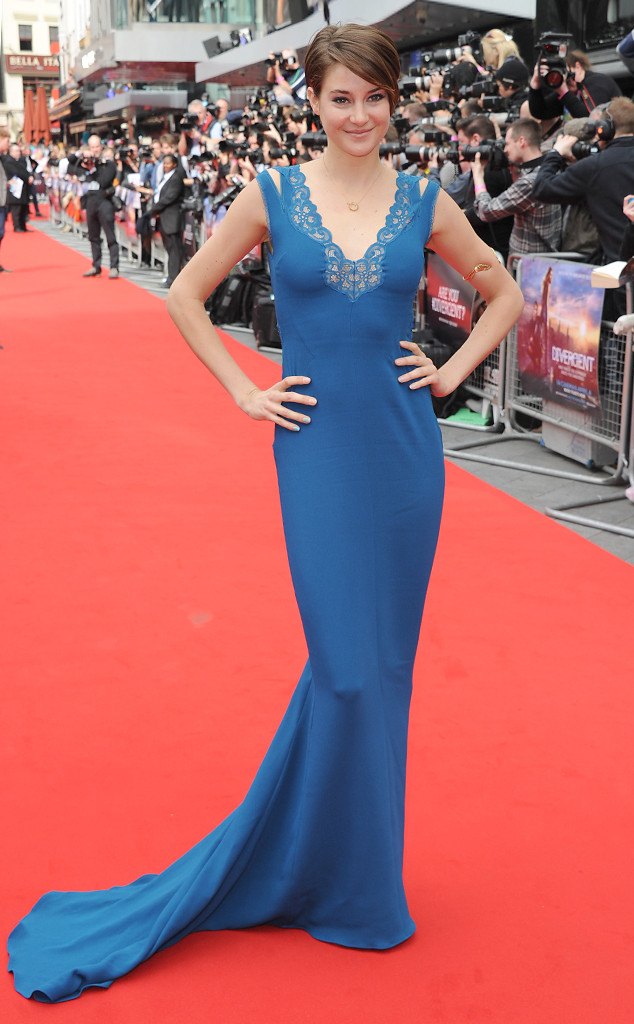 Dave J Hogan/Getty Images
And to think they said that the "lingerie look" went out in the '90s! Shailene Woodley proves them wrong in this impeccable creation from Stella McCartney. It's so gorgeous that we're willing to admit that "them" is us...
Sure, the slip dress had it's moment a decade or two ago, but the Divergent star's version of that boudoir couture is far more elegant and structured than the spaghetti strap minis that Kate Moss was known for. Plus, who could handle a two foot skirt train in the bedroom?