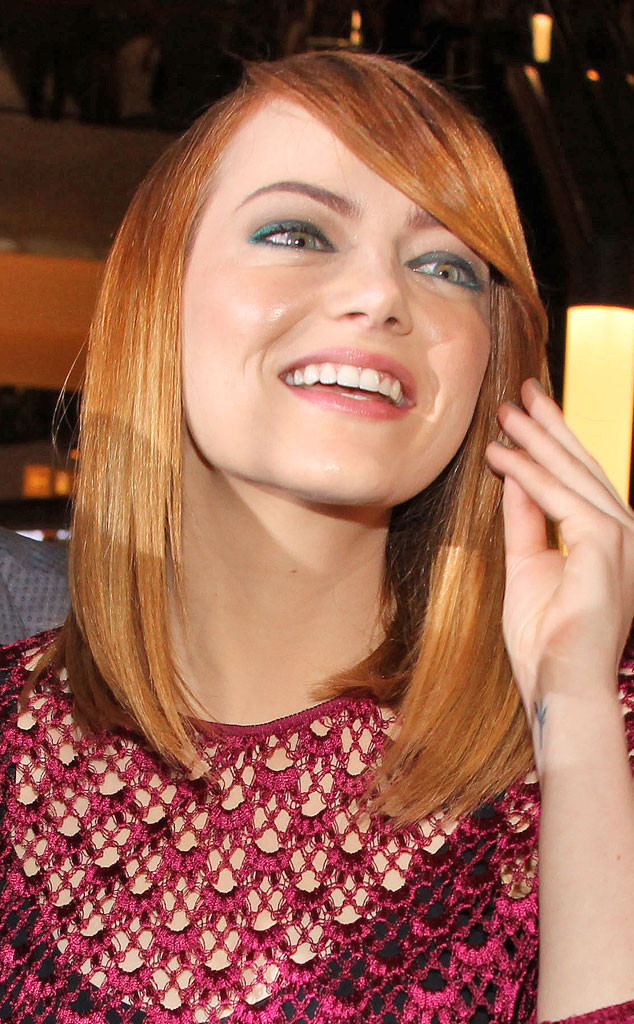 Andrew Goodman/Getty Images
If you've ever asked a makeup artist or salesperson at a makeup counter, "What color eye makeup should I wear?" 99% of the time they've probably said, "Go for the opposite end of the color wheel to bring out the color in your eyes."
Emma Stone demonstrated that she is obviously not afraid to color outside of the proverbial lines when she showed up to The Amazing Spider-Man 2 Singapore Fan Event with bright green smokey eyes.
Screw color wheel convention! Look at those sparkling green eyes!
Not only did the 25-year-old actress's eye makeup look stunning but her porcelain skin literally glowed. With just a sheer peachy coral glow to her cheeks and a highlight along her cheekbones, the redhead was the poster child for why it pays to stay out of the sun.