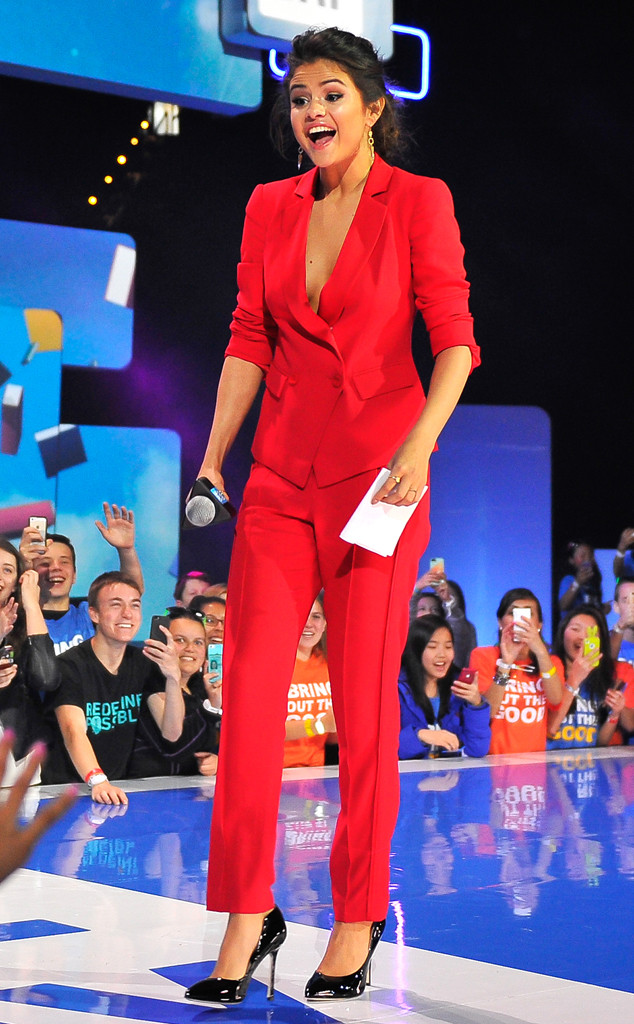 Steve Jennings/Getty Images for Free The Children
Some suffering companies out there may want to consider saving themselves from shut down by putting Selena Gomez at the helm. Sure the "Come & Get It" singer has been known for her acting and singing career, but if this red pantsuit is any indication, she could shut a board room of grumbling executives up in a hot minute!
Then again, she'd probably want to put some sort of shirt on under that blazer to make sure her employees remain focused on the agenda at hand...