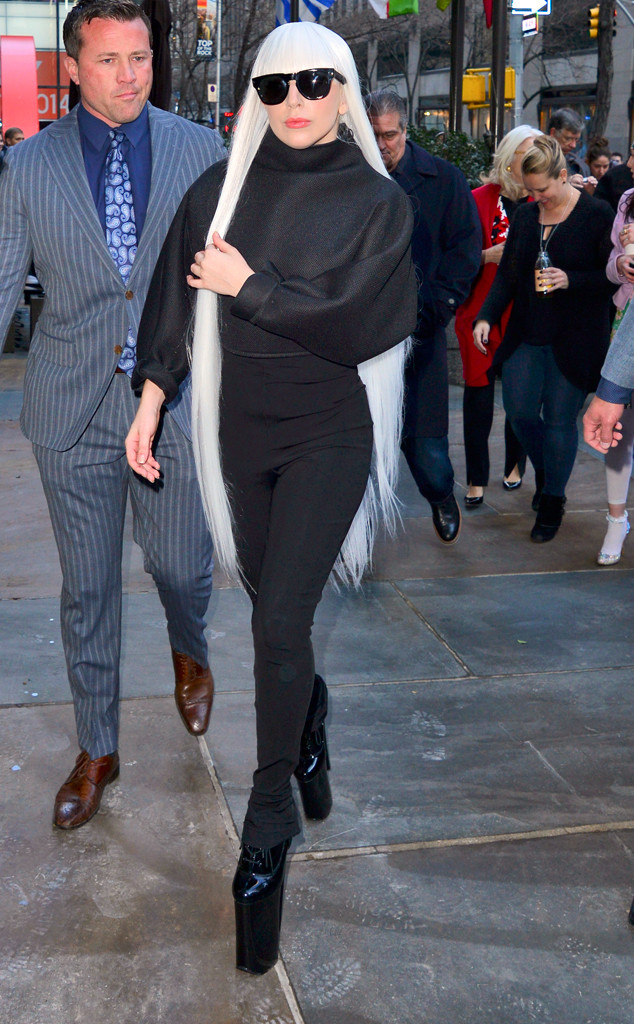 North Woods/Splash News
Lady Gaga, Lady Gaga, let down your long hair...and take off that terrifying witch's jumpsuit!
If poor Rapunzel decided to go emo after all those years stuck in that tower, the "Dope" singer is exactly what she'd look like. Forget the princess dress and long, dirty braid. It's loose hair and all-black attire, with Ray-Bans to protect from all the royal paparazzi, of course.