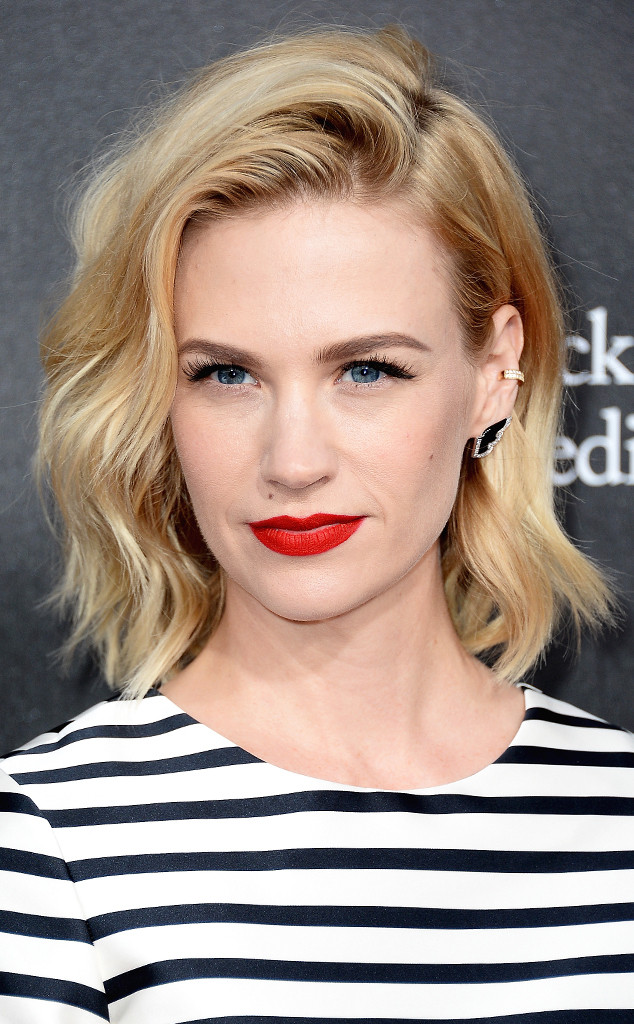 Frazer Harrison/Getty Images
We have to admit…we've missed seeing January Jones on the red carpet. She's our version of eye candy. Obviously we would have loved it if the Mad Men star went full-on Marilyn Monroe with this look at the "Rebel with a Cause Gala" by adding some hot roller waves, but that could have been borderline Halloween.
What's not to love about a thick winged eye, classic matte red lips and bold brows? Absolute perfection. And that alabaster skin!! We're swooning. Okay, we'll stop now.
Ms. Jones' tresses looked freshly messed and were casually thrown over to one side. We loved how the beachy texture transformed her cute bob into a sexy 'do.