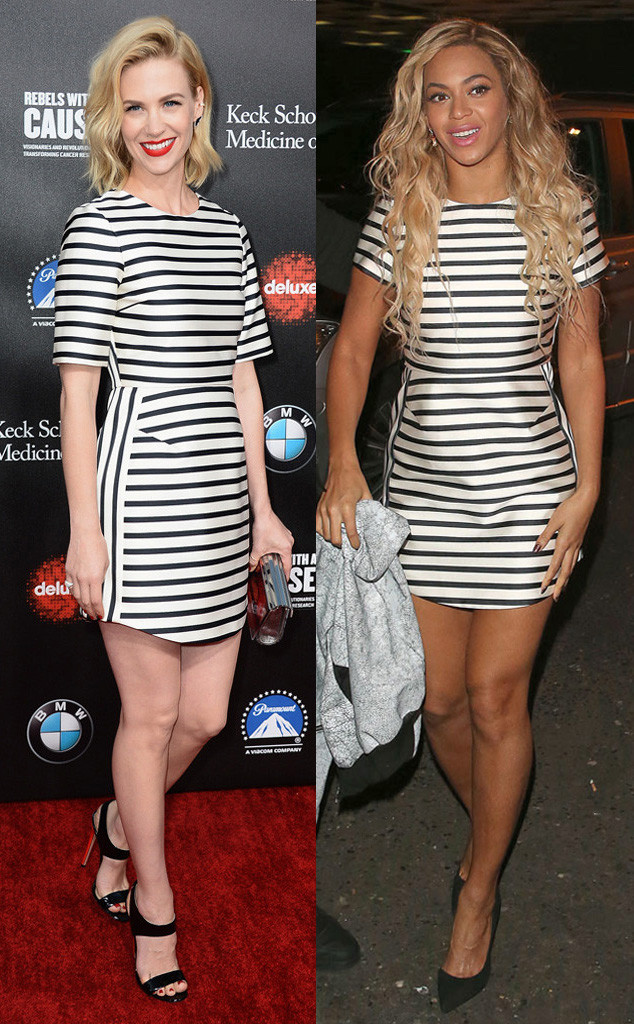 Frazer Harrison/Getty Images; Splash News
Have two more opposite celebs ever appeared in the exact same dress? Though, the more we think about it, the more we realize January Jones' on-screen ice queen, Betty Draper, could give Beyoncé's "Sasha Fierce" a run for her money.
We first nabbed the "XO" singer for wearing this Topshop look that felt more Taylor Swift than Mrs. Shawn Carter. Now that another preppy beauty has shown up in the style, we're convinced in a 180 flip for the sequin-loving Tom Ford devotee. And yet, does Bey actually wear it best?