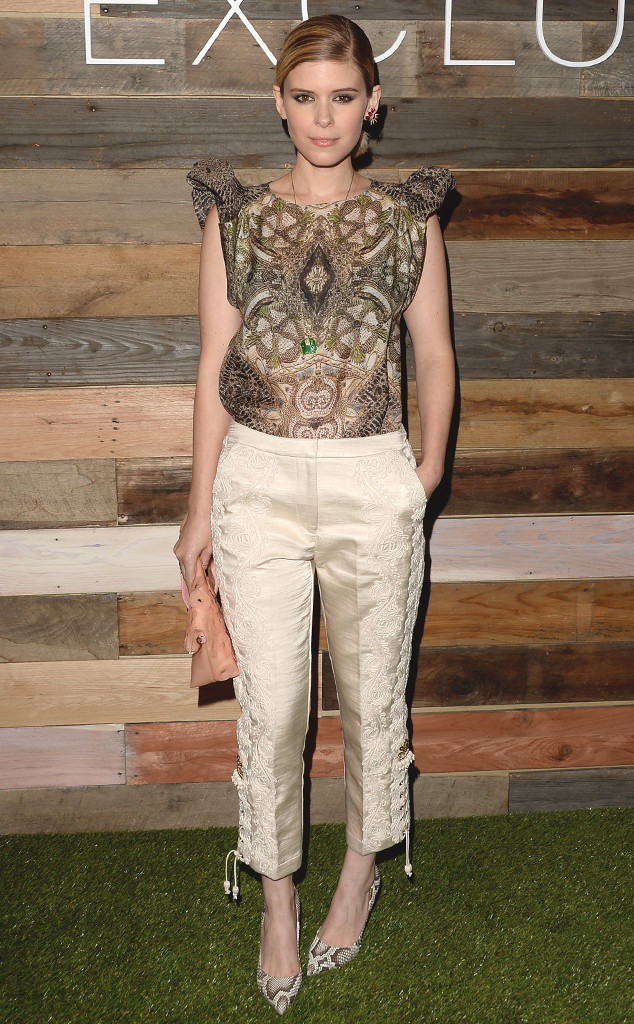 Jason Merritt/Getty Images
It's not that we instantly hate Kate Mara's pointy top, it's just that it remind us of a combo between our Mom's mile-high shoulder pads from the '80s and Lady Gaga's brief shoulder implant obsession. And as much as we love our Mom and Lady Gaga, their style choices are not so successfully combined.
The H&M Conscious Collection combo at the Eveleigh event has a fun, ethnic feel, but those ruffles are distracting from an overall pretty palette. Then again, the pants—which appear to be what matador's wear?—might need some distracting from...