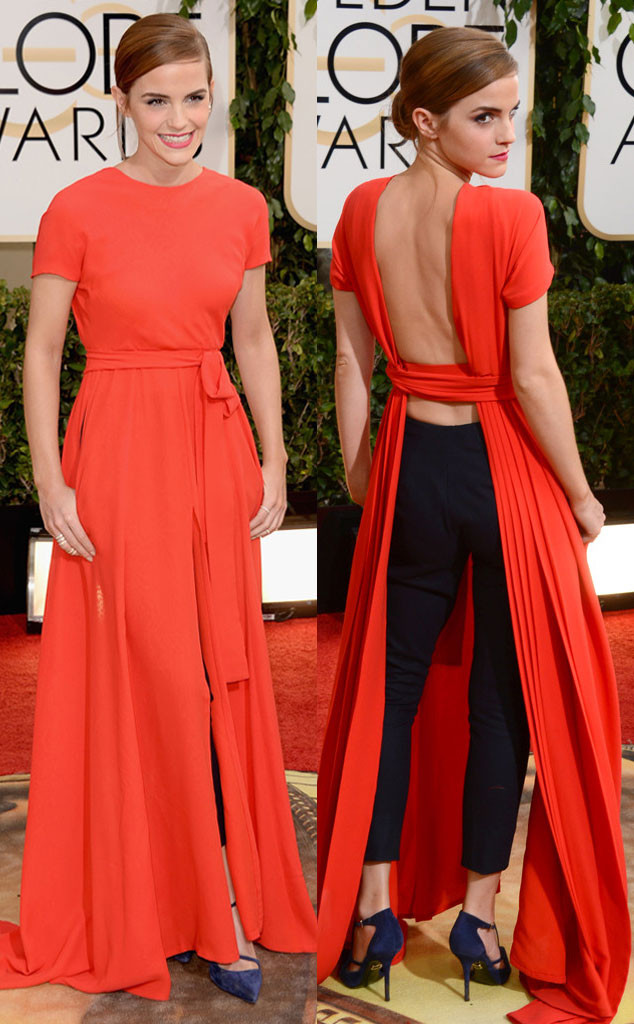 Jason Merritt/Getty Images, John Shearer/Invision/AP
Somewhere between saving Harry Potter and boarding Noah's giant ark, Emma Watson started making her own fashion decisions, and they're not exactly what we expected.
Just a few years ago the British starlet was wearing dainty Chanel dresses in light and airy colors, but today she's more likely to take the red carpet in a dark, goth gown or, brace yourself, pants! What's gotten into the formerly reserved Bling Ring star, and how can we make sure it stays?