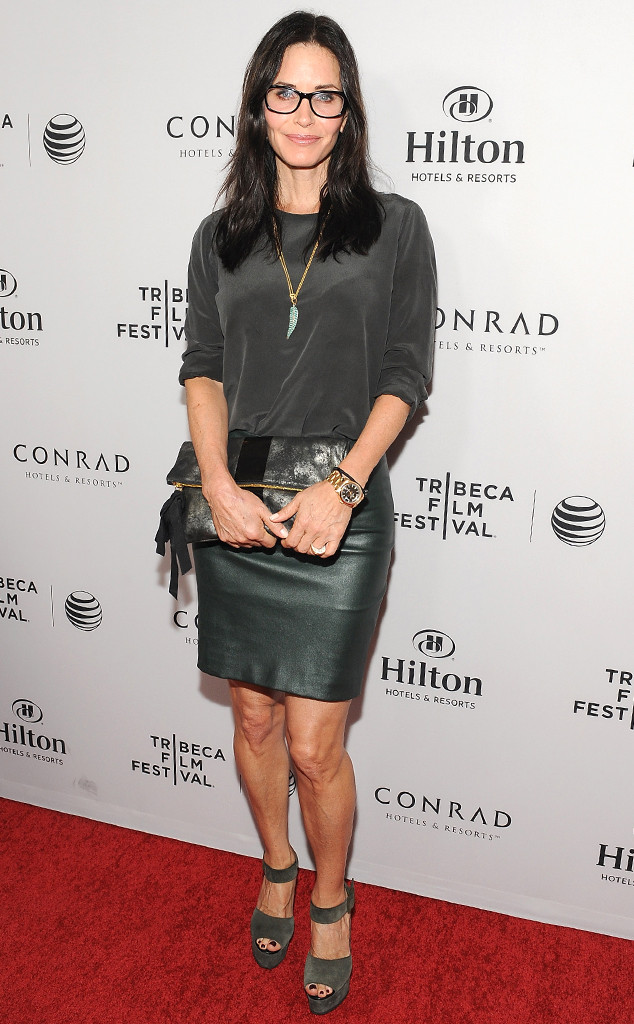 Angela Weiss/Getty Images for Tribeca Film Festival
This is one way to get college kids to stop skipping class.
Courteney Cox could get a hungover freshman to a 9AM bio seminar in this sexy getup. Granted, if the Friends alum was your professor, you'd probably show up anyway, but the leather pencil skirt, tousled hair and hot, hipster glasses could serve as excellent inspiration for those who feel like they're always in "Bueller?...Bueller?..." mode.