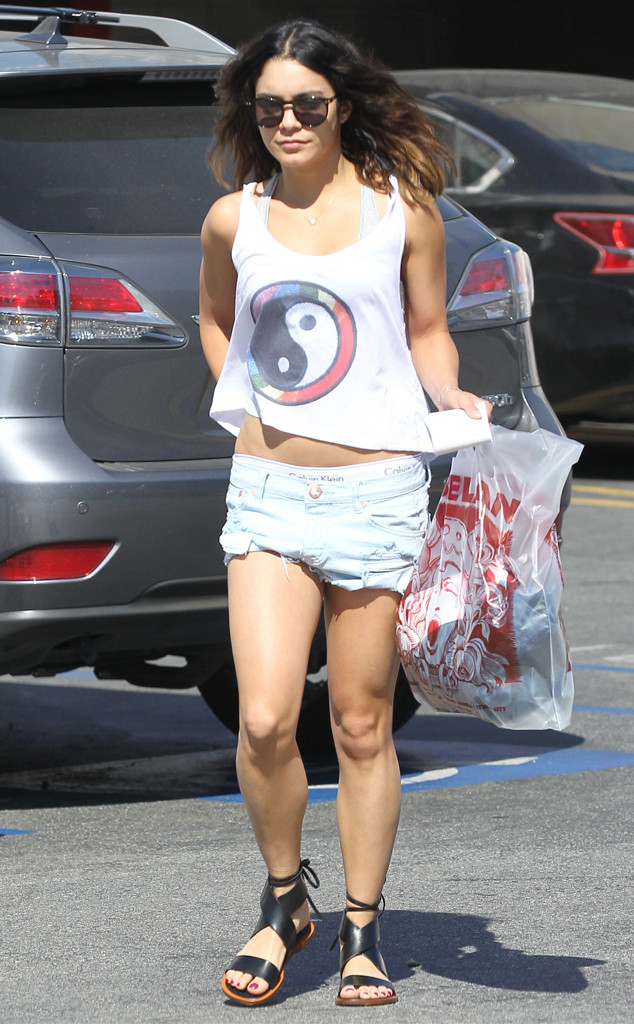 Miguel Aguilar/Sam Sharma, © PacificCoastNews
We know we've reported some out-there fashion comparisons in our day (Lady Gaga in the "skin" dress comes instantly to mind), but this time we stand by what we see. Vanessa Hudgens looks like she's wearing an adult diaper!
See how those itsy-bitsy denim shorts are shaped like baby bloomers in a baby blue hue? And notice how they appear to be carrying what any new parent would affectionately call a "heavy load?"