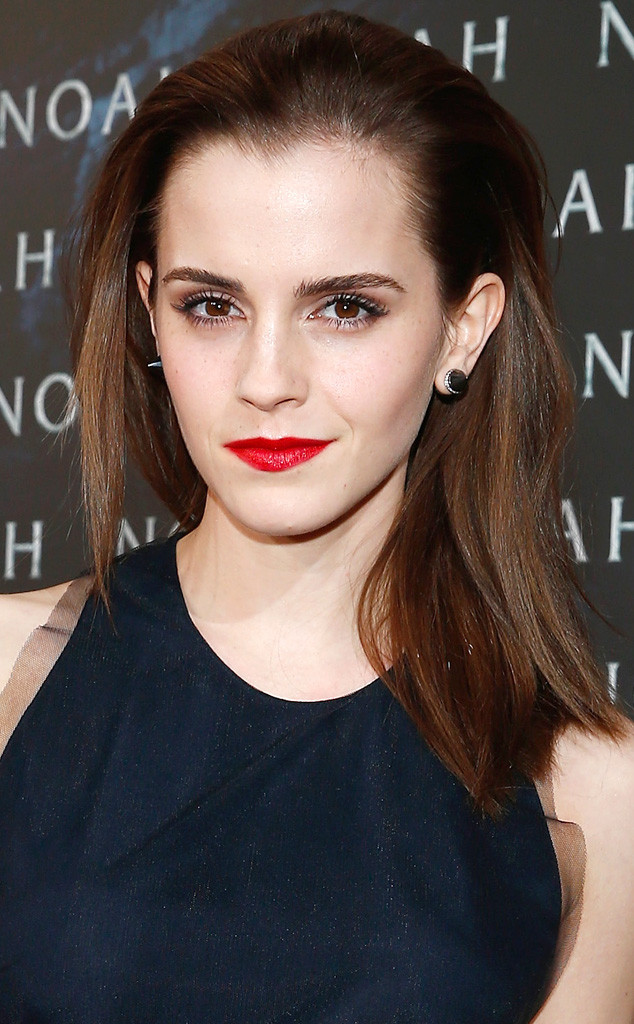 Courtesy of Andreas Rentz/Getty Images for Paramount Pictures
If you regularly read Beauty Police, you know we're usually not fans of the slicked-back hair trend (with the most recent offender being Amy Adams, who looked like she was wearing a bullet-proof hair helmet). But leave it to Emma Watson to make us reconsider our position. The difference? Actually two differences: Emma used minimal hair product (a Hollywood first) and she added tremendous volume at the crown.
And how about that four-alarm red lipstick? Um, ladies…that's how you rock a statement lip! With just a tiny bit of eyeliner and bold brows, nothing could take our eyes away from that gorgeous red lip. Perfection.
Get the Look: To get Emma's sleek chic hair, start by spraying your damp roots with a volume-building mist like Oribe Volumista Mist for Volume, which has polymers that swell the hair shaft to plump the hair.