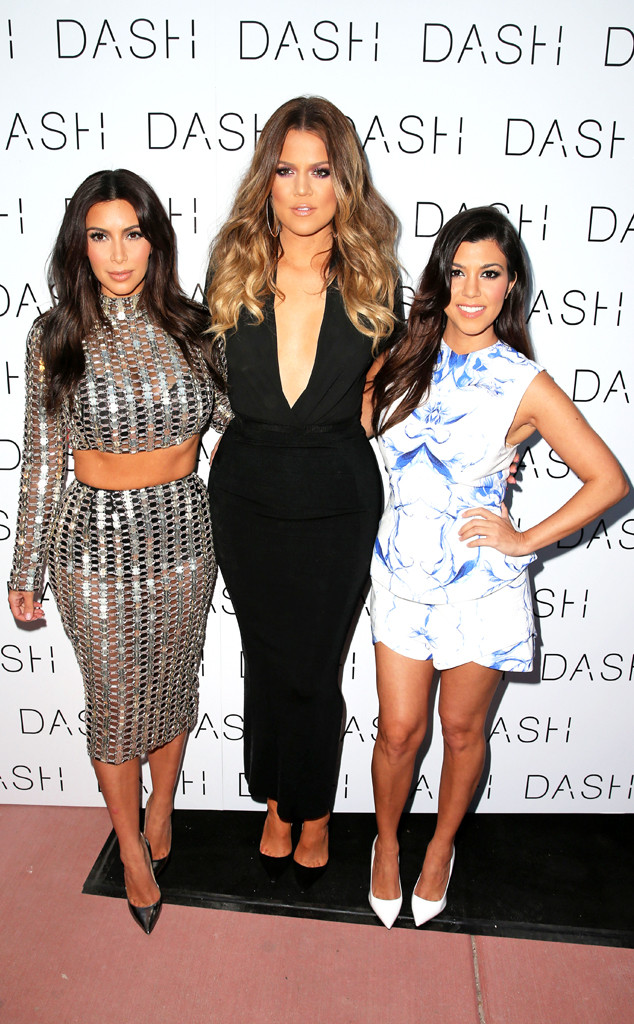 Christopher Peterson/Splash News
It's not even clear that Kim Kardashian, Khloe Kardashian and Kourtney Kardashian are attending the same event, let alone sisters! The fashion forward family members have always had distinct tastes, but we've never seen them so clearly on display in a single photo.
Per usual, North's mama plays the avant-garde vixen, the Kourtney & Khloé co-star takes the sexy, city angle, and Scott Disick's main squeeze goes for a flirty, beachy vibe. So who wins this round of the reality stars' never ending game of sibling rivalry style?